Disclosure: This website is a participant in various affiliate programs, including the Amazon Services LLC Associates Program, an affiliate advertising program designed to provide a means for sites to earn advertising fees by advertising and linking to Amazon.com. As an Amazon Associate, we earn from qualifying purchases. We also participate in other affiliate programs and may earn commissions through purchases made through our links. Any opinions, reviews, recommendations, or endorsements expressed on this site are our own and are not influenced by any third-party products or services being promoted.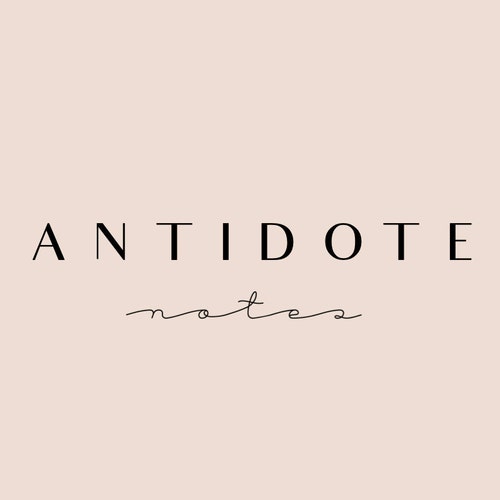 What's the story behind your shop?
Hi! I'm Cass, the digital planner addict behind Antidote Notes.
My story began when I started creating my own planners during my research career. The demands of organising experiments, writing papers and just generally juggling life became overwhelming.
I quickly found that scribbling notes on random bits of paper was just. not. working.
Enter digital planning!
I found that the antidote to stress was a little daily dose of planning. I knew that I wanted to use the skills I learned from a research career to create logical and beautiful products to help others live with intention, so they can spend more time doing what they love.
Where can we find your shop?
Looking for an iPad?

What kind of items do you sell in your shop?
Digital
What is the inspiration behind your designs?
I create every planner, journal and notebook keeping three core values in mind;
1. Design – logical layouts and intelligent links make planning easy.
2. Simplicity – minimalist page design and no overcrowding with features makes our planners light and easy to use so you can focus on the important tasks.
3. Beauty – I believe that the best planners are not only functional but also beautiful as these are the ones you want to keep using every single day!
I get so much motivation and inspiration from the amazing feedback I get from my customers. It's such a nice, warm feeling knowing that I've helped someone (even just a little bit!).
What is your favourite planning/journaling tip?
Practice! Just plan a little every day, it takes a while to get used to digital planning but once you do, you're hooked! (Also don't worry about messy handwriting, embrace it!)
Do you have a coupon code for our readers to try your product and freebies?
Yes! Get 10% off your first order when you sign up to The Antidote newsletter! You'll also get monthly freebies and exclusive sales! Sign up here: https://bit.ly/3owFNmz
Find them on social!
---