Disclosure: This website is a participant in various affiliate programs, including the Amazon Services LLC Associates Program, an affiliate advertising program designed to provide a means for sites to earn advertising fees by advertising and linking to Amazon.com. As an Amazon Associate, we earn from qualifying purchases. We also participate in other affiliate programs and may earn commissions through purchases made through our links. Any opinions, reviews, recommendations, or endorsements expressed on this site are our own and are not influenced by any third-party products or services being promoted.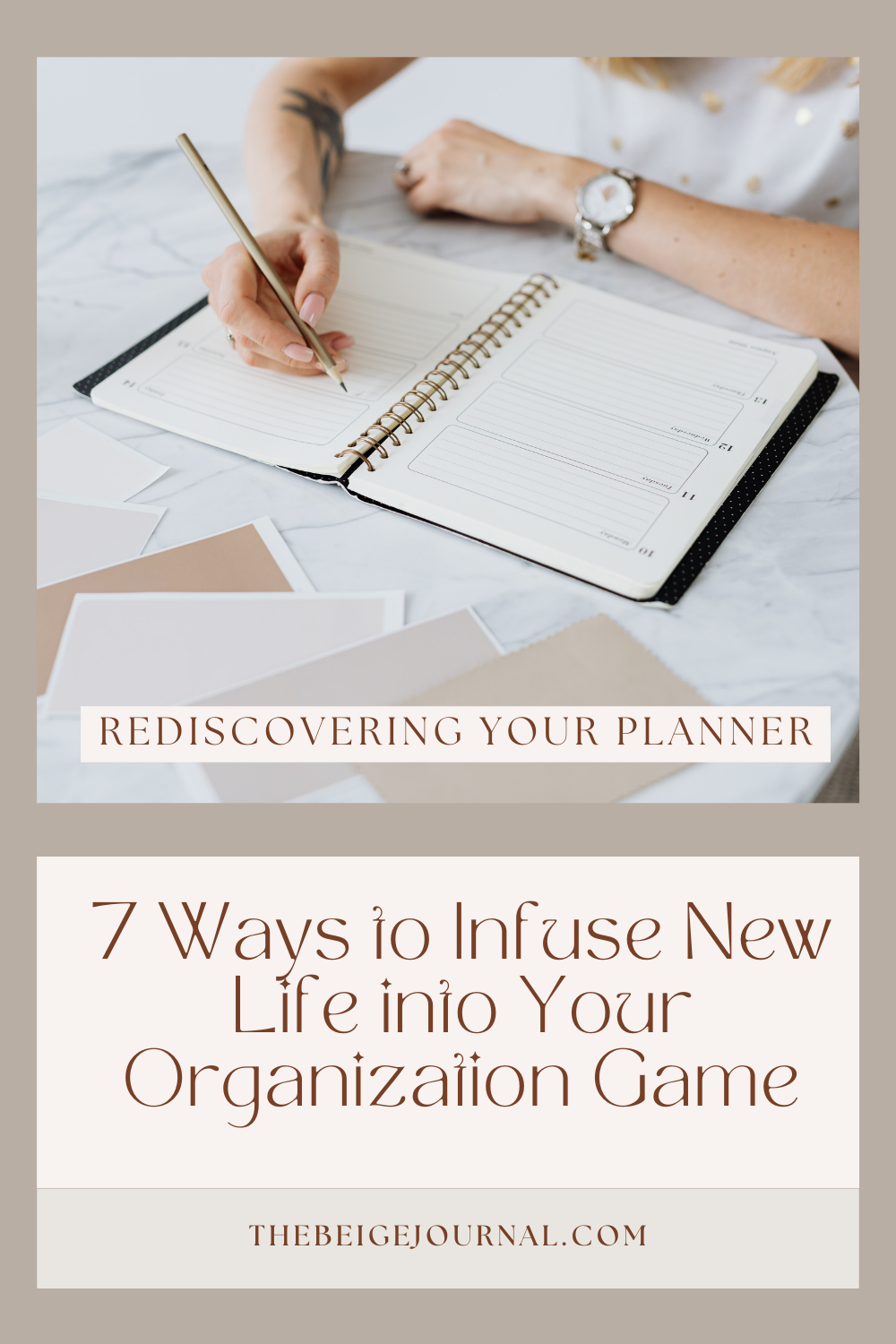 Ever felt like your planner was your new best friend, and then, well, not so much? Happens to the best of us. But don't worry, I've got some cool tips to help you get that spark back:
Jazz It Up: Think of your planner like a blank canvas. Add some fun stickers, maybe from Amazon or ones that come with it. And hey, colorful pens? Yes, please! Oh, and don't forget whiteout – because we all make those "oops" moments.
What Goes Where?: Before scribbling away, take a moment. Think about what you want each section to do for you. Like, use the monthly bit for big-picture stuff and the weekly sections for the nitty-gritty details.
Happy Vibes Only: Dedicate a spot in your planner for all the good feels. Jot down words or phrases that light you up – like "dream vacations" or "taco Tuesdays." Whatever floats your boat!
Routine Check: Trying to nail that morning routine? Or maybe it's the bedtime one that's tricky? Lay it all out in your planner. Remember, planning your morning starts the night before. Pro tip!
Divide and Conquer: Got a blank page staring back at you? Break it down! Maybe have sections for work stuff, personal goals, and those random thoughts that pop up.
From To-Dos to Ta-Das: Love checking things off? Turn those to-do sections into habit trackers. It's like a mini-celebration every time you tick something off.
Doodle Away: Fun fact – doodling can actually help you remember stuff better. So, even if your art looks more like chicken scratches, give it a go. It's all about making your planner truly yours.
So there you have it! Your planner doesn't have to be just another book. With a bit of love and creativity, it can be your go-to buddy. Give these tips a whirl and watch your planner game level up. Happy planning!
Try digital planning!