Disclosure: This website is a participant in various affiliate programs, including the Amazon Services LLC Associates Program, an affiliate advertising program designed to provide a means for sites to earn advertising fees by advertising and linking to Amazon.com. As an Amazon Associate, we earn from qualifying purchases. We also participate in other affiliate programs and may earn commissions through purchases made through our links. Any opinions, reviews, recommendations, or endorsements expressed on this site are our own and are not influenced by any third-party products or services being promoted.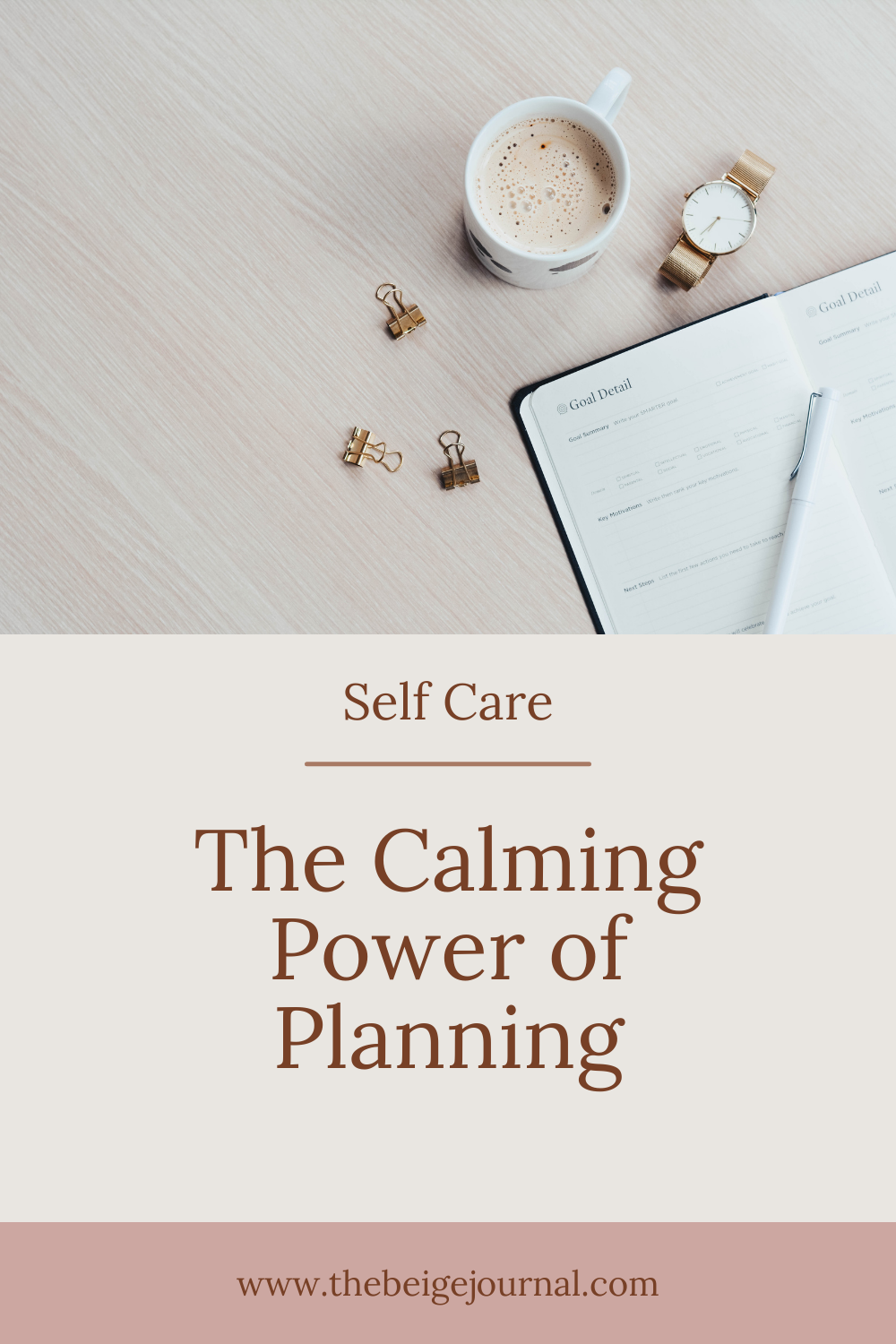 Planning, for many, is not just about organizing tasks or setting reminders for appointments. It's a ritual, a form of self-care, and a way to visualize the future. Let's delve into the calming power of planning and why it's become an essential self-care habit for many.
What's covered in this post
1. Visualizing the Future
When we sit down with our planners, we're not just creating schedules or to-do lists. We're crafting our future. By deciding how long projects will take, when we'll engage in activities we love, or when we'll meet loved ones, we're essentially mapping out our lives. This act of visualizing the future can neutralize anxiety. It allows us to see time in its entirety, helping us differentiate between what's urgent and what's not.
2. Prioritization with the Eisenhower Matrix
One popular technique to manage tasks is the Eisenhower Matrix. It's a simple quadrant system that helps categorize tasks based on their urgency and importance. By categorizing tasks, we can decide:
What needs immediate attention.
What can be delegated.
What needs to be scheduled for later.
What can be eliminated.
This method not only helps in organizing tasks but also in understanding what truly adds value to our lives.
3. Planning as Artistic Expression
Planning can be an avenue for artistic expression. From the choice of pens to the use of stickers, washi tapes, and even the paper's texture, planning can be a sensory experience. The tactile feel of paper, the colors, and even the act of writing can be therapeutic. It's a blend of creativity and organization that provides a unique form of stress relief.
4. Setting Boundaries
Real self-care is about recognizing our limits, understanding our core values, and setting boundaries. Planning helps us visualize our time, enabling us to set these boundaries. By understanding how we're spending our time, we can make decisions that align with our values and priorities.
5. Reflecting on the Past
One of the most profound benefits of planning is the ability to look back. Old planners serve as a record of our days, our achievements, challenges, and even our emotions. Flipping through past pages can provide insights into our growth, struggles, and evolution. It's a testament to our journey, reminding us of our resilience and hard work.
In conclusion, planning is more than just a task-oriented activity. It's a form of self-care, a way to express oneself artistically, a method to set boundaries, and a means to reflect on our journey. Whether it's the tactile feel of the paper, the act of prioritizing tasks, or the joy of artistic expression, planning offers a unique blend of organization and self-expression that can be deeply calming and therapeutic.
Try digital planning!