Disclosure: This website is a participant in various affiliate programs, including the Amazon Services LLC Associates Program, an affiliate advertising program designed to provide a means for sites to earn advertising fees by advertising and linking to Amazon.com. As an Amazon Associate, we earn from qualifying purchases. We also participate in other affiliate programs and may earn commissions through purchases made through our links. Any opinions, reviews, recommendations, or endorsements expressed on this site are our own and are not influenced by any third-party products or services being promoted.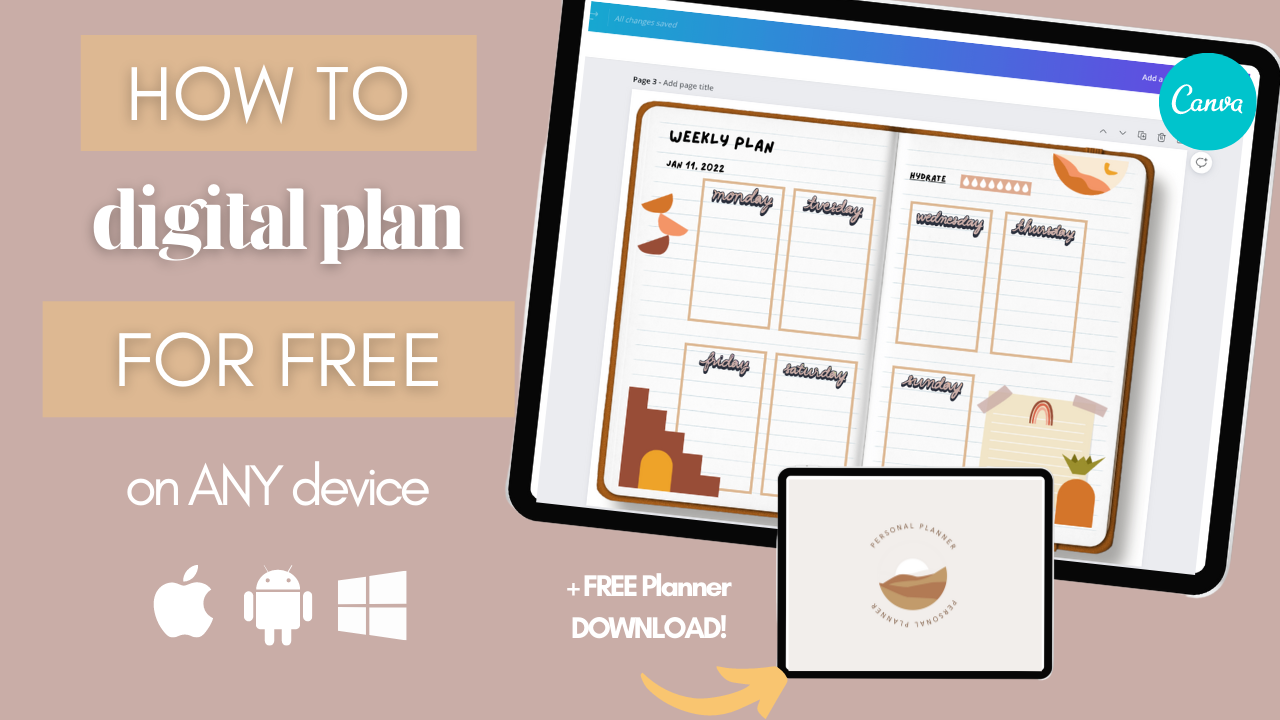 If you're just starting out in digital planning, you can actually start for FREE! The best thing is, you can do it on any device! You don't have to invest in an iPad or an Android tablet if you don't want to. You can do this on your laptop or even on your phone if you download the Canva app!
I've decided to make a video about this, and you can watch it below.
Get started by signing up to Canva and follow along with my video!
Watch on YouTube
Download the FREE digital planner to use in Canva
Looking for an iPad?

Pin it