Disclosure: This website is a participant in various affiliate programs, including the Amazon Services LLC Associates Program, an affiliate advertising program designed to provide a means for sites to earn advertising fees by advertising and linking to Amazon.com. As an Amazon Associate, we earn from qualifying purchases. We also participate in other affiliate programs and may earn commissions through purchases made through our links. Any opinions, reviews, recommendations, or endorsements expressed on this site are our own and are not influenced by any third-party products or services being promoted.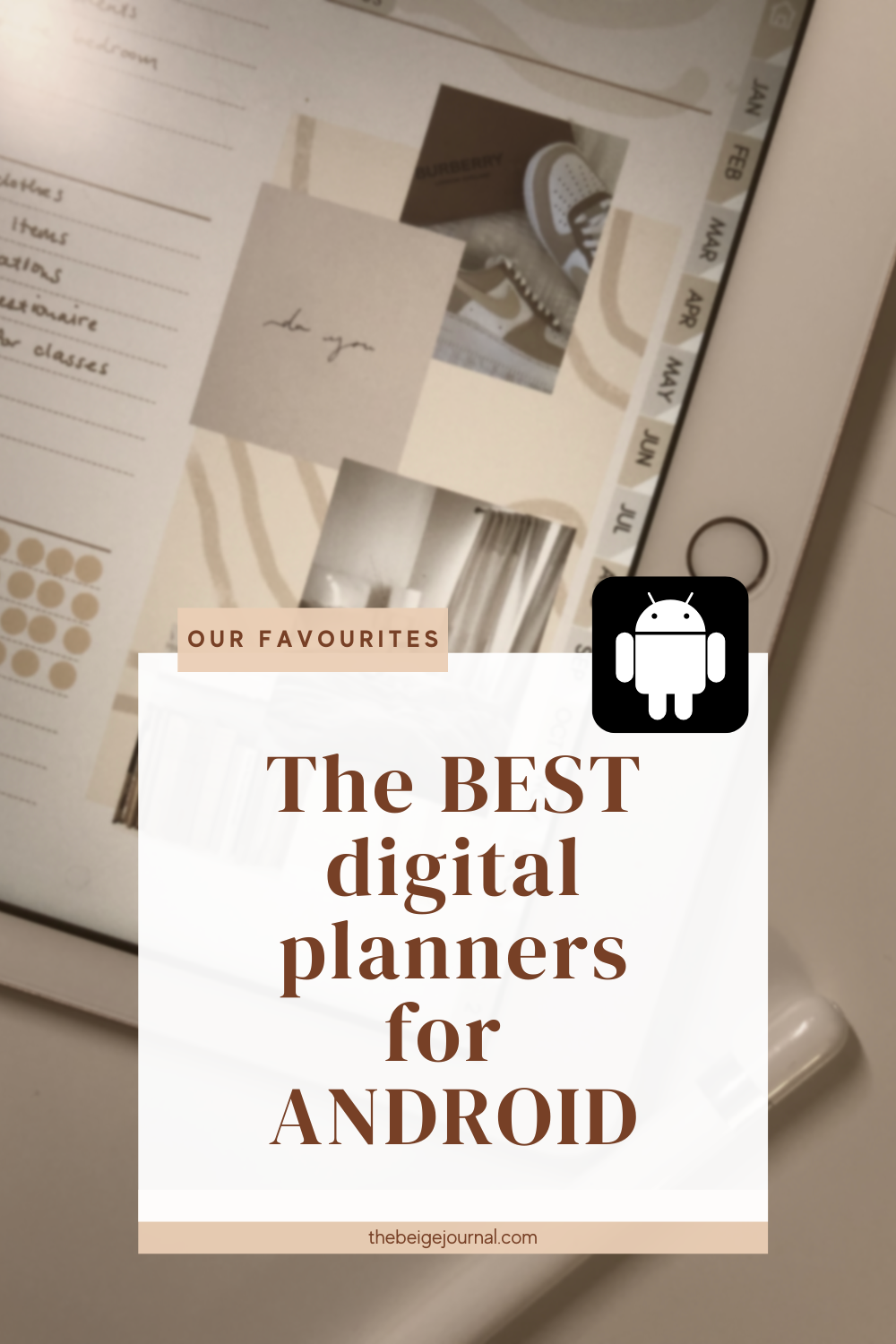 Tired of lugging along a cumbersome paper planner that weighs more than your laptop?
Maybe you're looking for a more eco-friendly way to keep track of your schedule, because protecting the earth is the new black.
In any case, digital planners are the ideal answer for being organised and productive on the go while preserving the environment. There are now more digital planner options than you can shake a stylus at, due to the increasing number of smartphones and tablets.
But, with so many options, picking a digital planner can be more difficult than picking a Netflix show. This is where we step in.
In this post, we've compiled a list of the best digital planners for Android users.
Also, Goodnotes is now available on Android!
Get organized for July 2022 to June 2023 with this newly refined & streamlined hyperlinked digital planner. Staying true to its minimalist style, the planner sports clean lines and non-distracting designs to ensure that your planning personality is always at the forefront of the page. Monday & Sunday start included.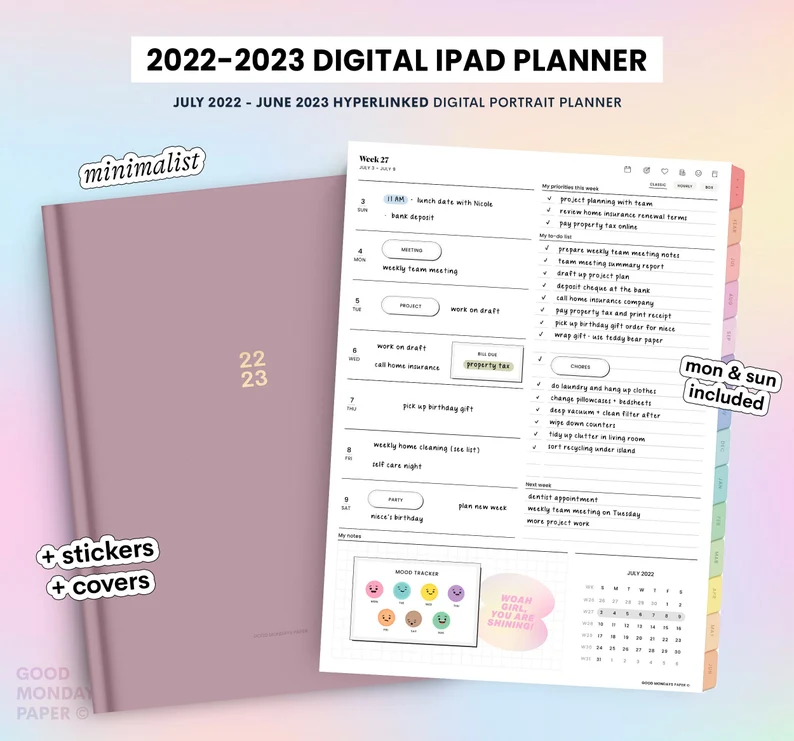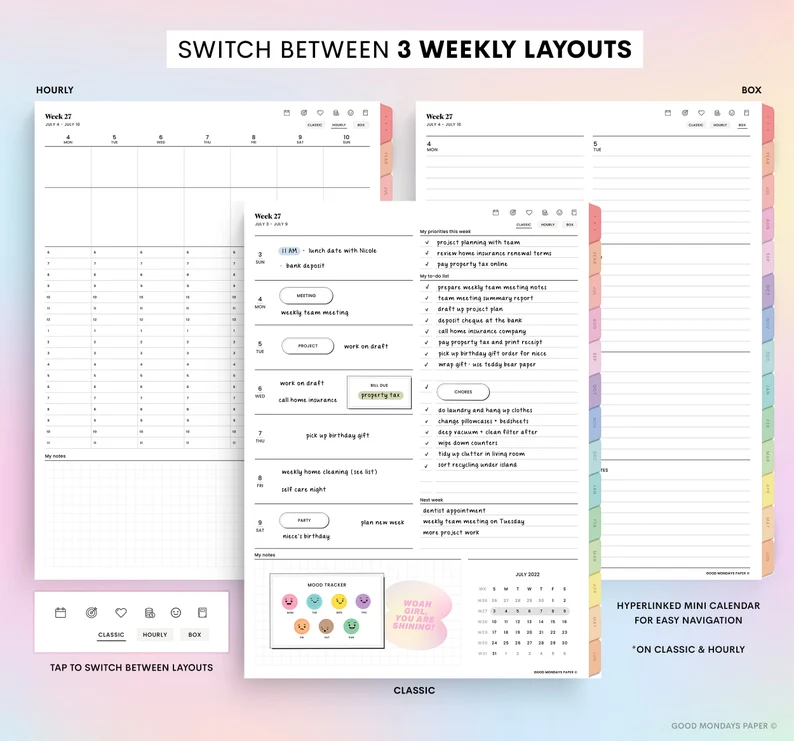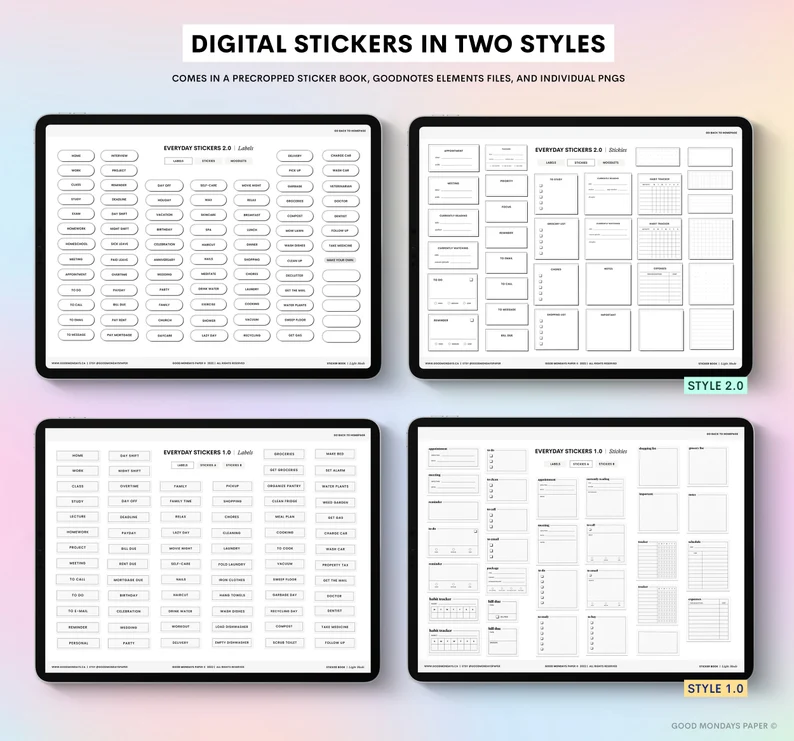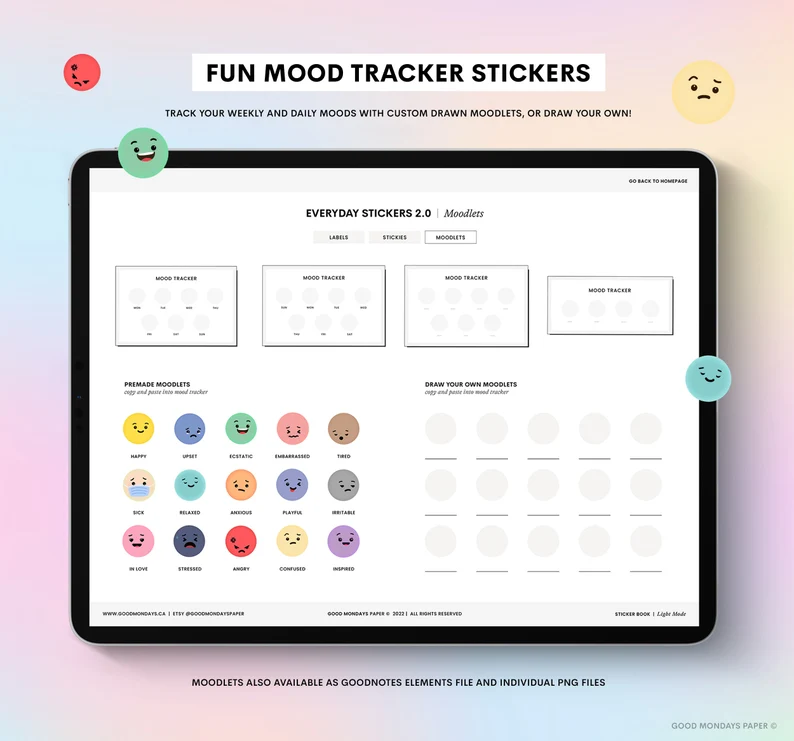 Sometimes less is more, so this planner only consists of the Yearly, Monthly, Weekly, and Daily planning pages, as well as a Custom Notebook section.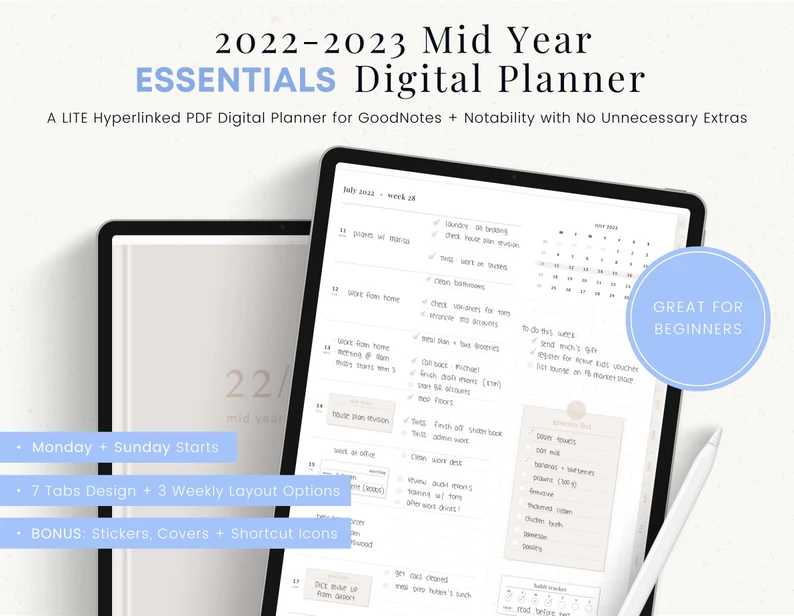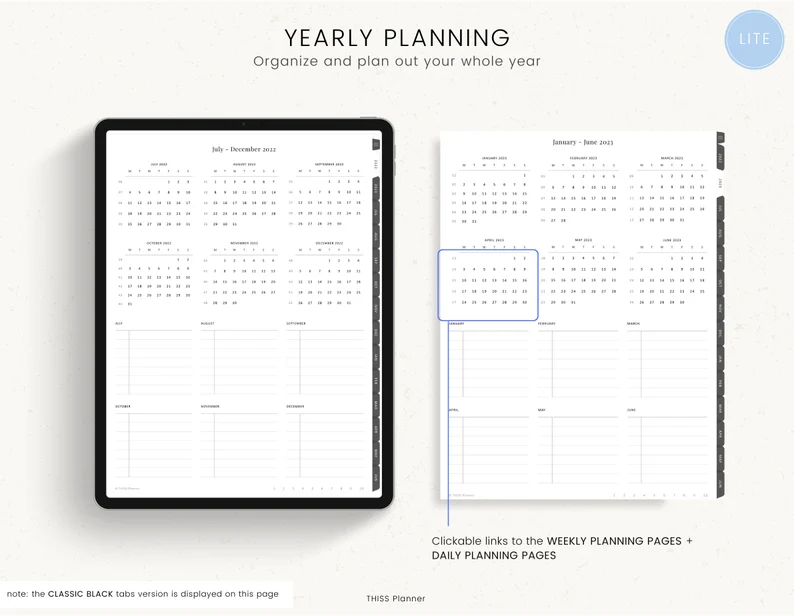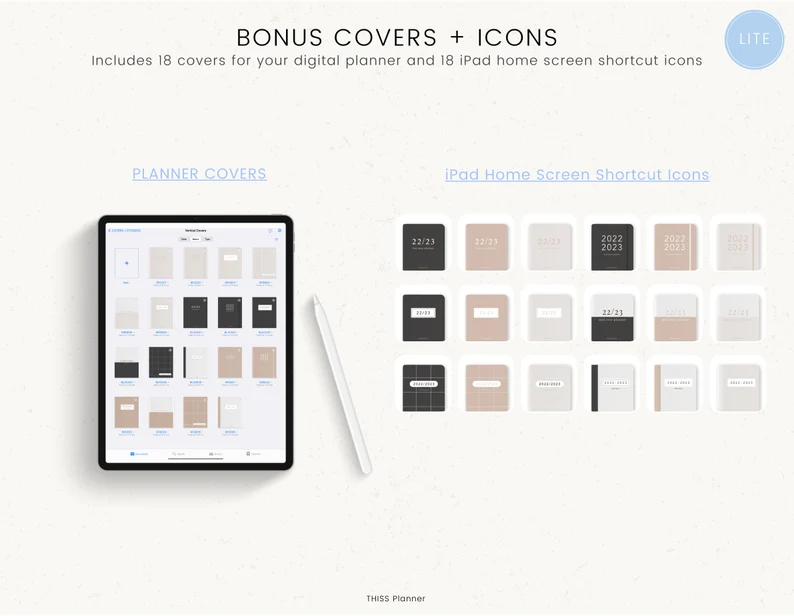 Looking for an iPad?

This all-in-one planner is perfect for busy schedules have someone that needs to wear many different hats! There lots of daily and weekly templates included and other planning extras.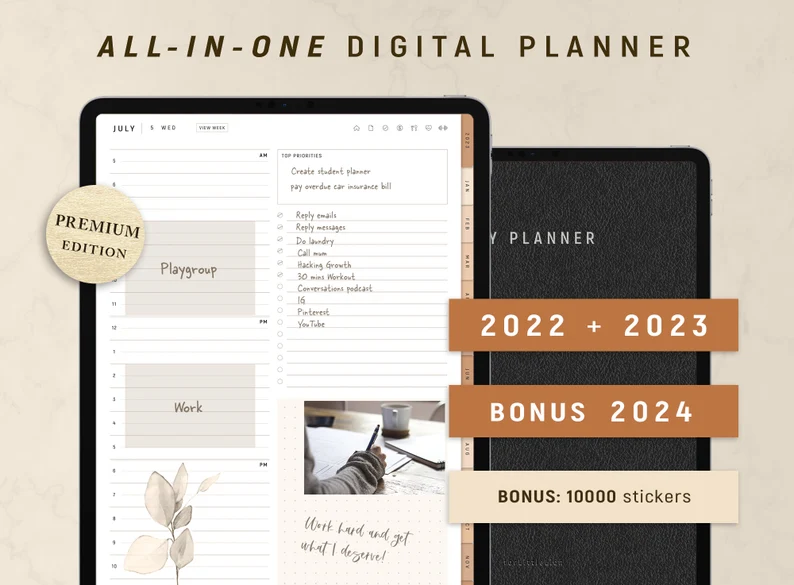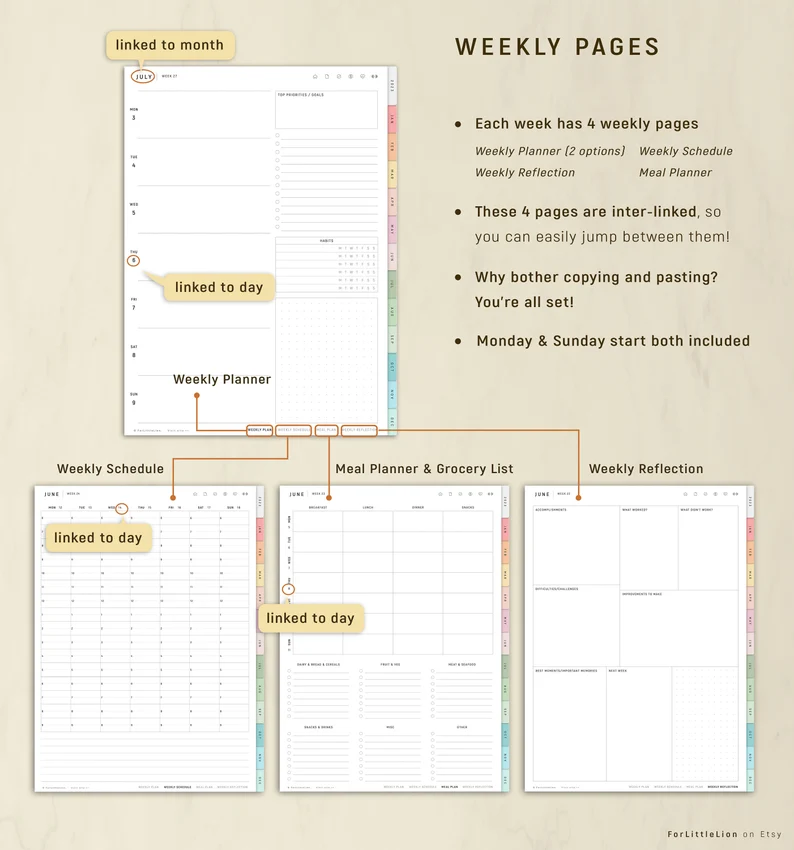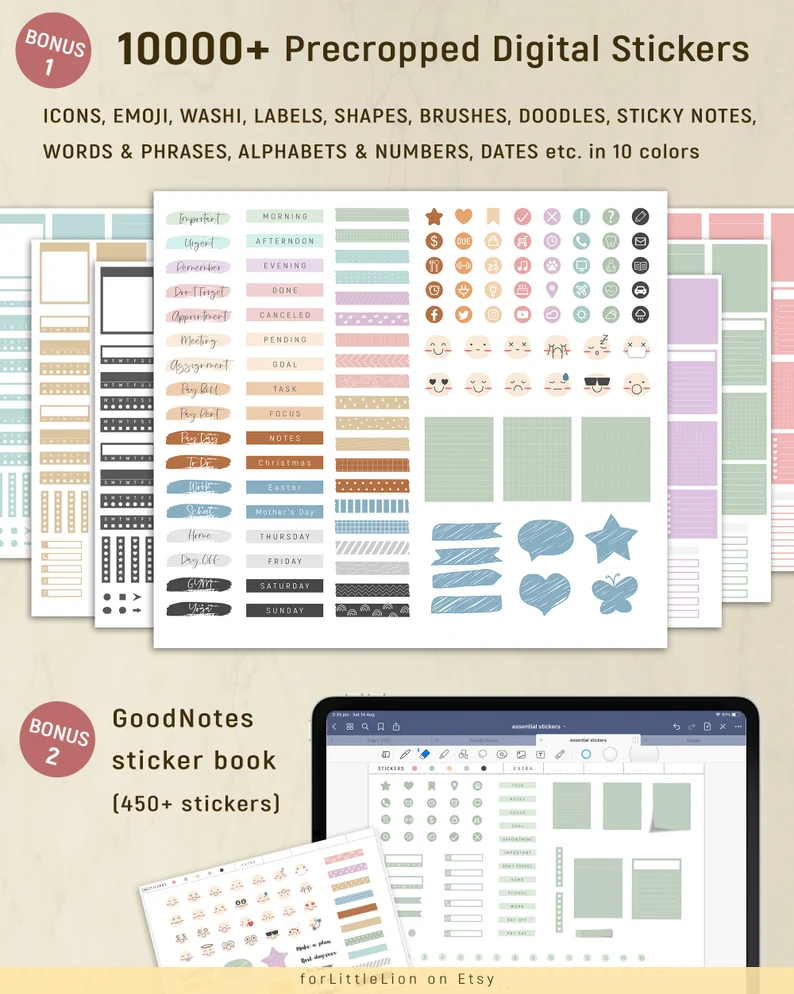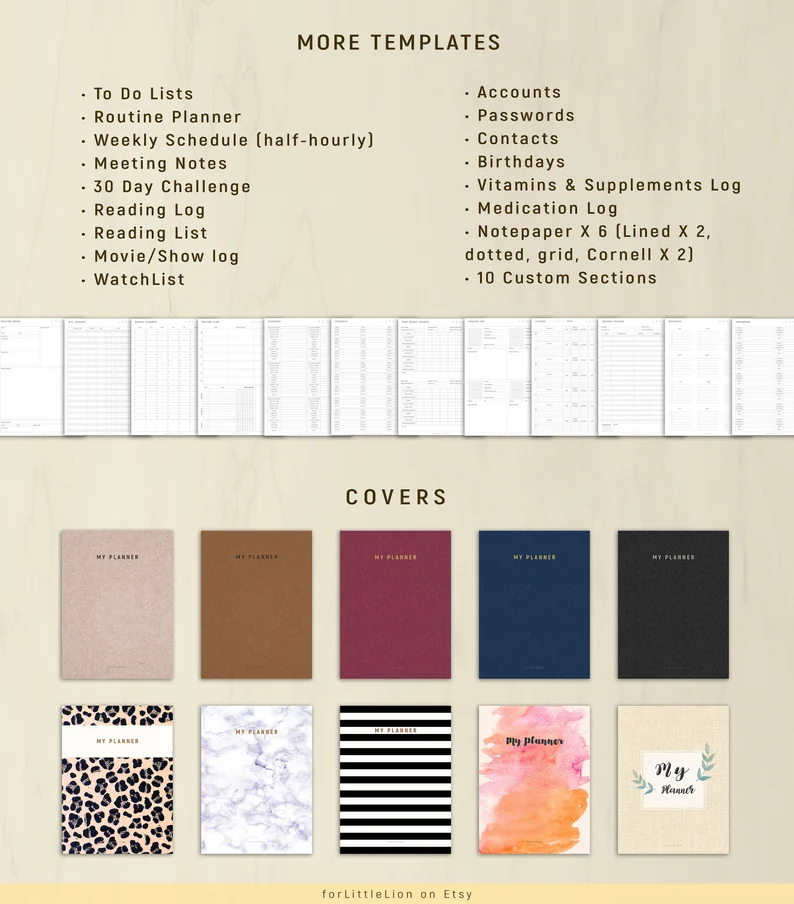 Say hello to our most customizable digital planner yet! Do your to-do list a favor and level up with the 2023 Dash Planner®. With 12 different weekly layouts, 2 daily plan options, and over 50 life-planning templates, this is the only tool you need to get digitally organized.
Not sure if you'd like a landscape or portrait mode planner? This planner system includes both orientations so you can try both. Plan in your preferred color environment by selecting from either Light or Dark Mode. As always, Monday and Sunday start options are included.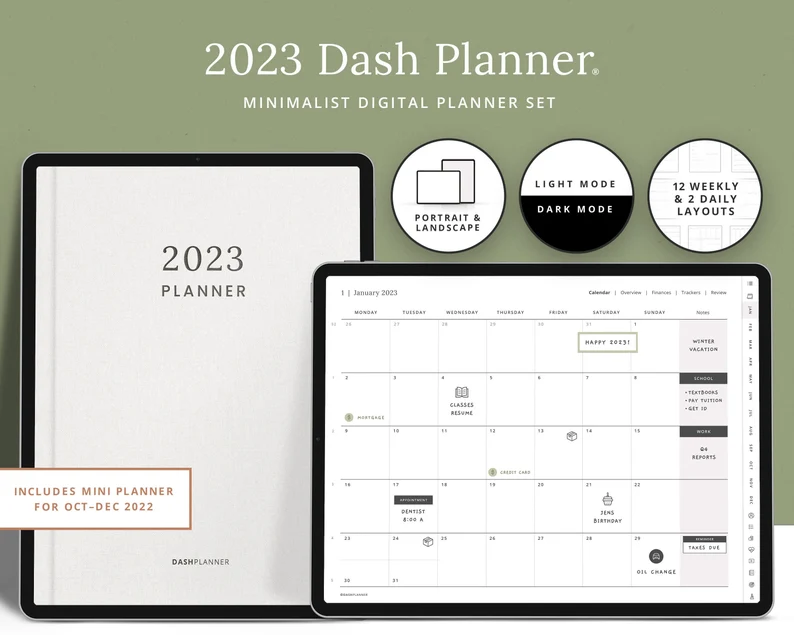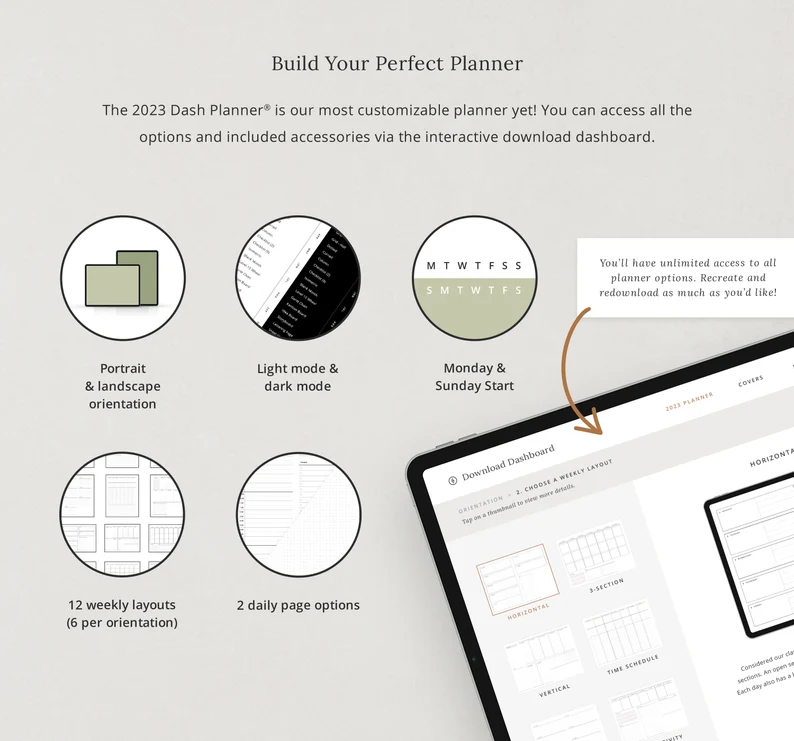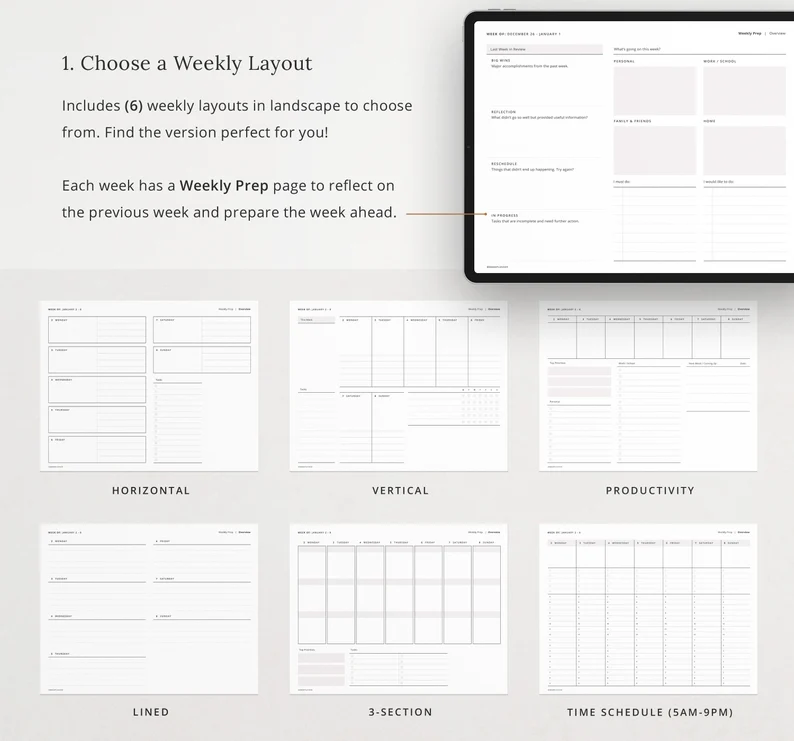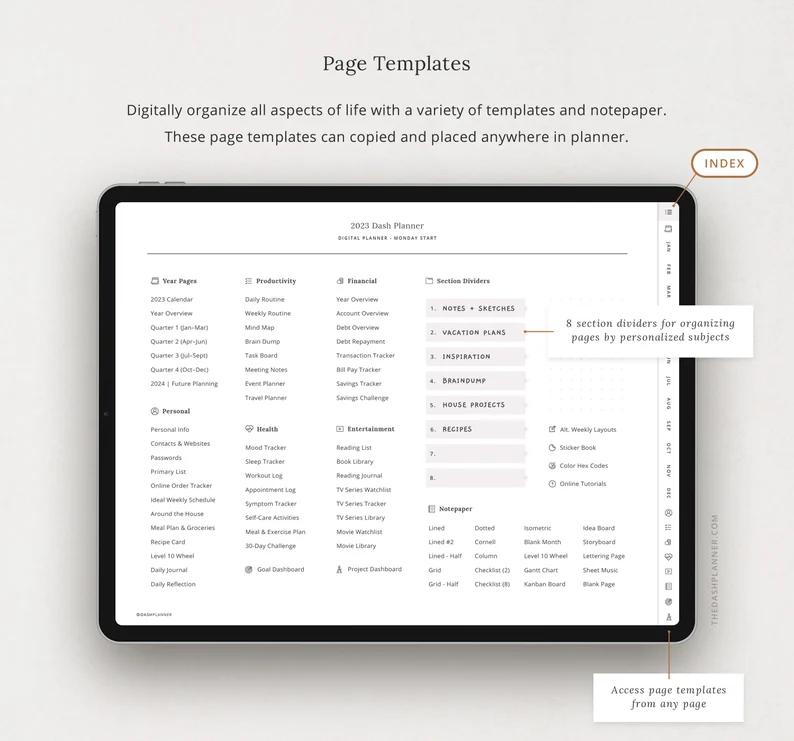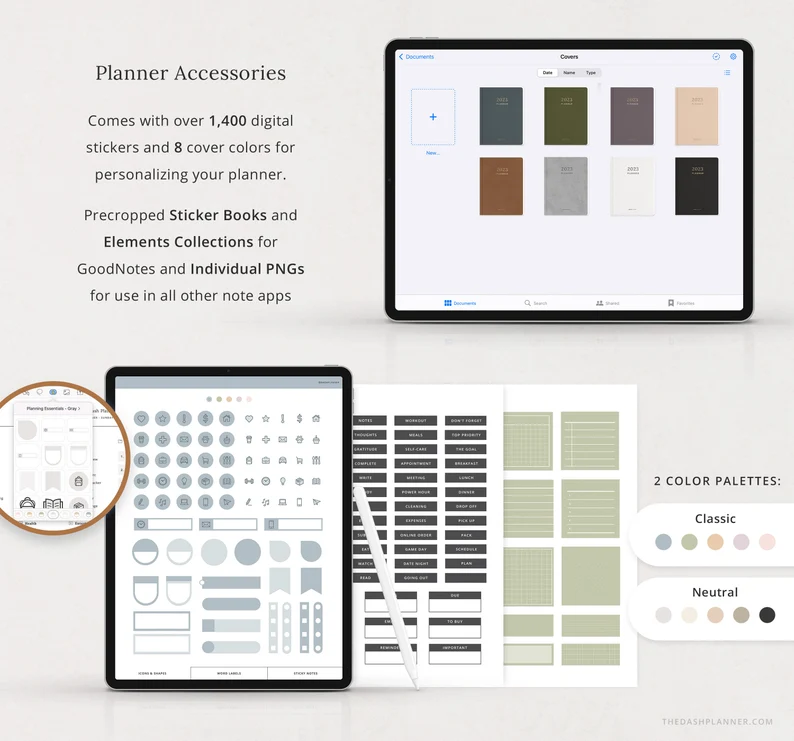 One of the well trusted brands for digital planners and are know for innovative and unique planners! This digital planner has everything you need and features lots of color!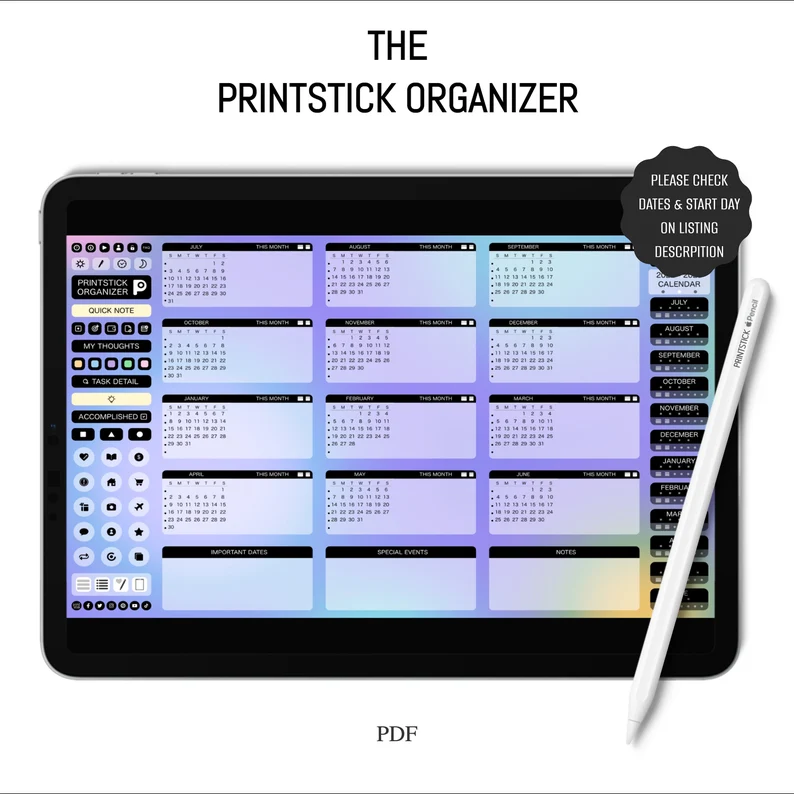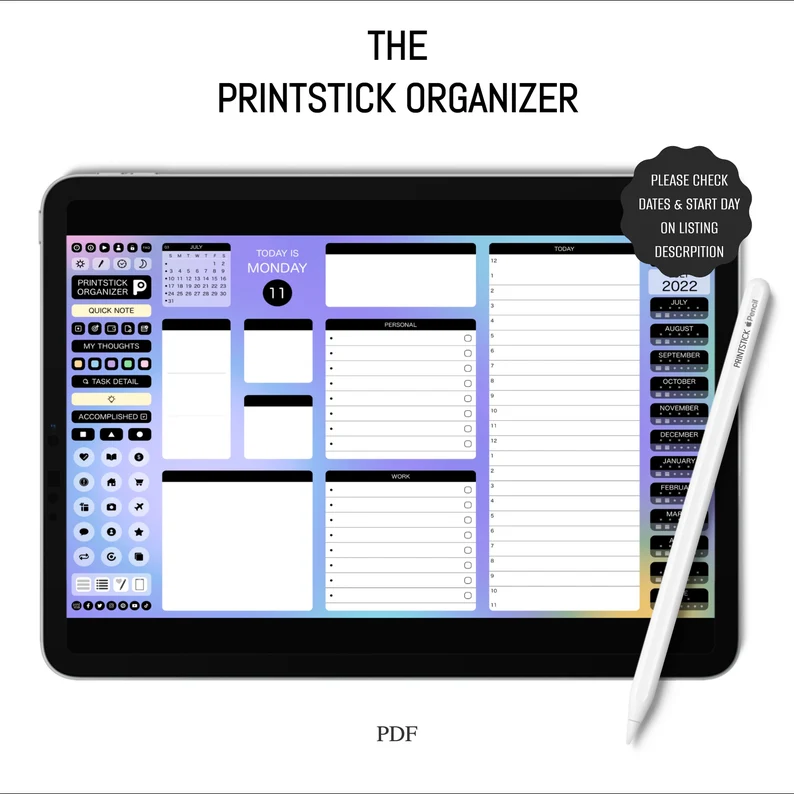 This is a huge bundle of 1,000,000 digital planners in different variations, which you can customize using my unique planner builder tool. The planner is carefully designed to maximize productivity and aid you in achieving your goals, with an aesthetic yet functional design. This planner bundle is packed with content and offers amazing value.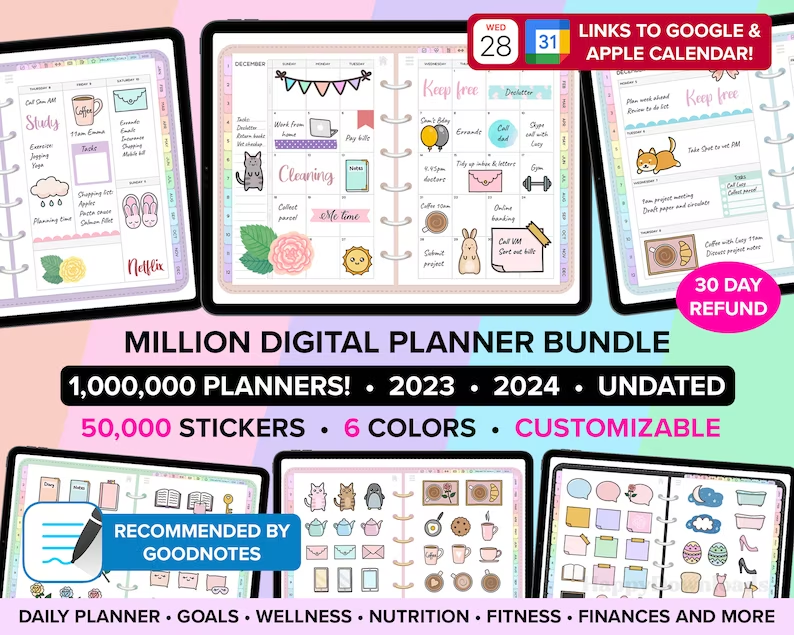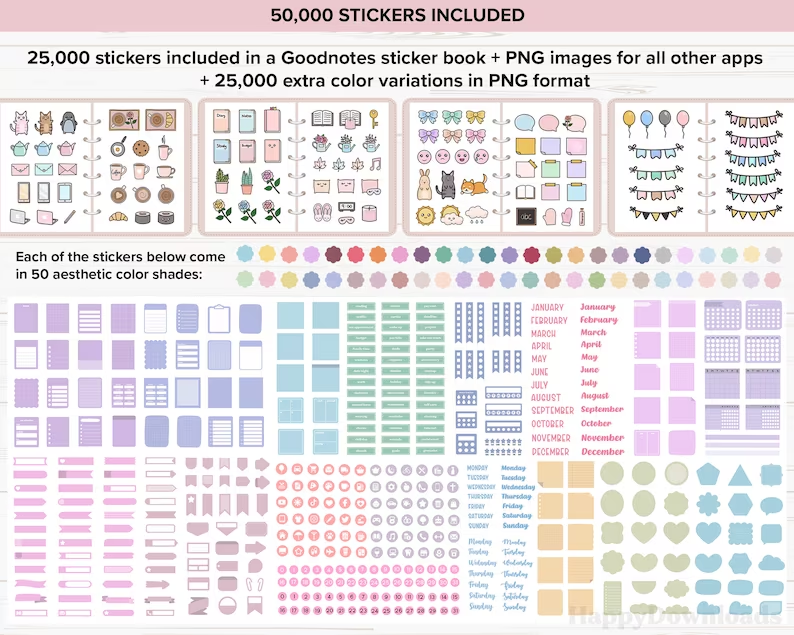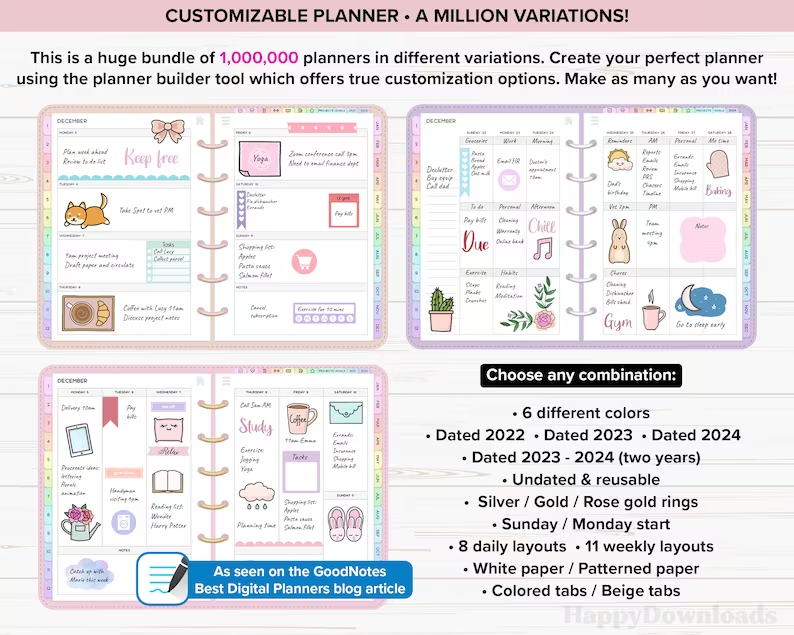 So there you have it – our top picks for the best digital planners for GoodNotes on the iPad. We hope you found one that you like.
And when in doubt, try more than one to see which ones suits your needs more!
Still unsure of what to get?
Get our FREE digital planner and try it out!