Disclosure: This website is a participant in various affiliate programs, including the Amazon Services LLC Associates Program, an affiliate advertising program designed to provide a means for sites to earn advertising fees by advertising and linking to Amazon.com. As an Amazon Associate, we earn from qualifying purchases. We also participate in other affiliate programs and may earn commissions through purchases made through our links. Any opinions, reviews, recommendations, or endorsements expressed on this site are our own and are not influenced by any third-party products or services being promoted.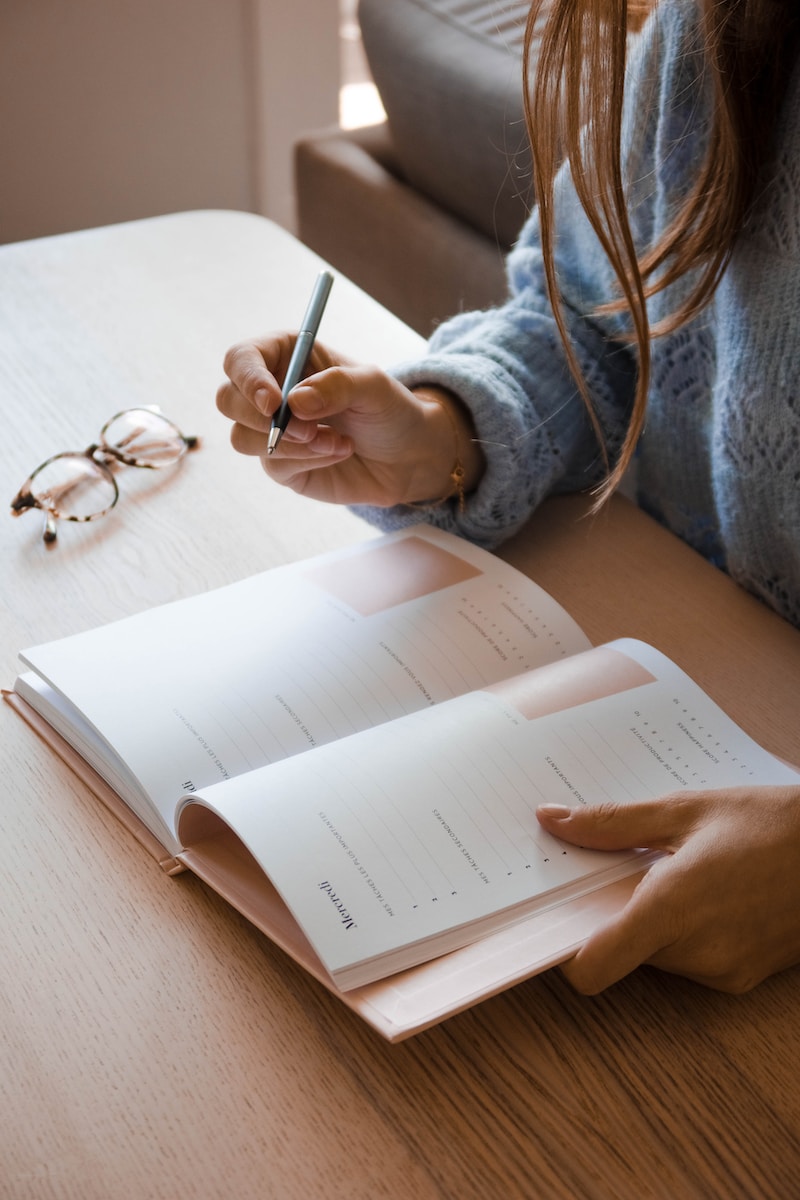 In today's digital age, the allure of paper planners remains steadfast. There's something incredibly satisfying about physically writing down your tasks, appointments, and goals. If you're in the market for a new planner for 2024, Amazon offers a plethora of options to suit various needs and preferences. In this blog post, we'll delve into Amazon's best-selling paper planners for 2024, each with its unique features and benefits.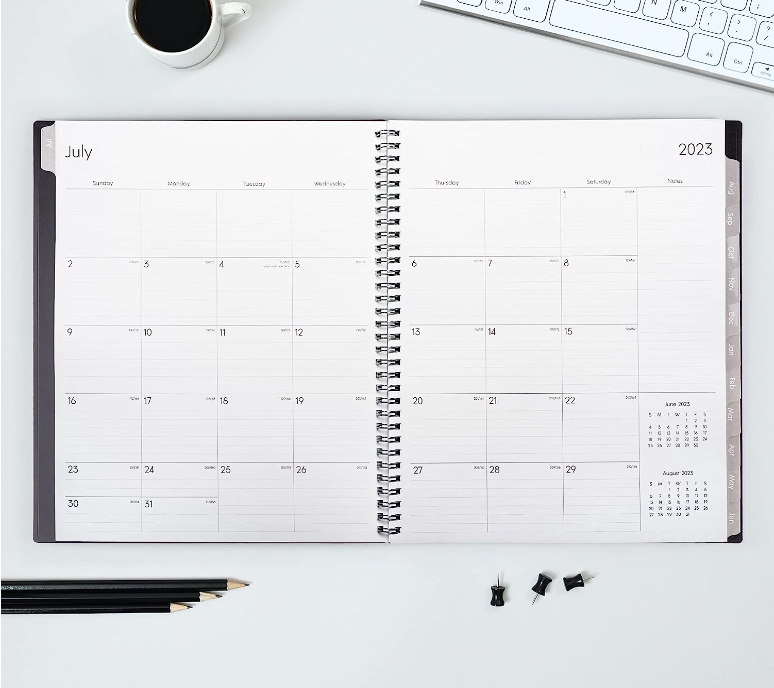 Price: $10.17
Size: 8.5″ x 11″

The Blue Sky Academic Year Planner is a classic choice for students, professionals, and anyone who likes to keep their life organized. With a flexible cover and wirebound design, this planner is both durable and easy to use. The 8.5″ x 11″ size provides ample space for jotting down tasks, appointments, and notes. The weekly and monthly layouts offer a comprehensive view of your schedule, making it easier to plan and prioritize.
Why It's a Best-Seller:
The Blue Sky planner combines functionality with affordability. At just $10.17, it offers all the essential features you'd expect in a high-quality planner without breaking the bank. Its academic year format also makes it ideal for students and educators.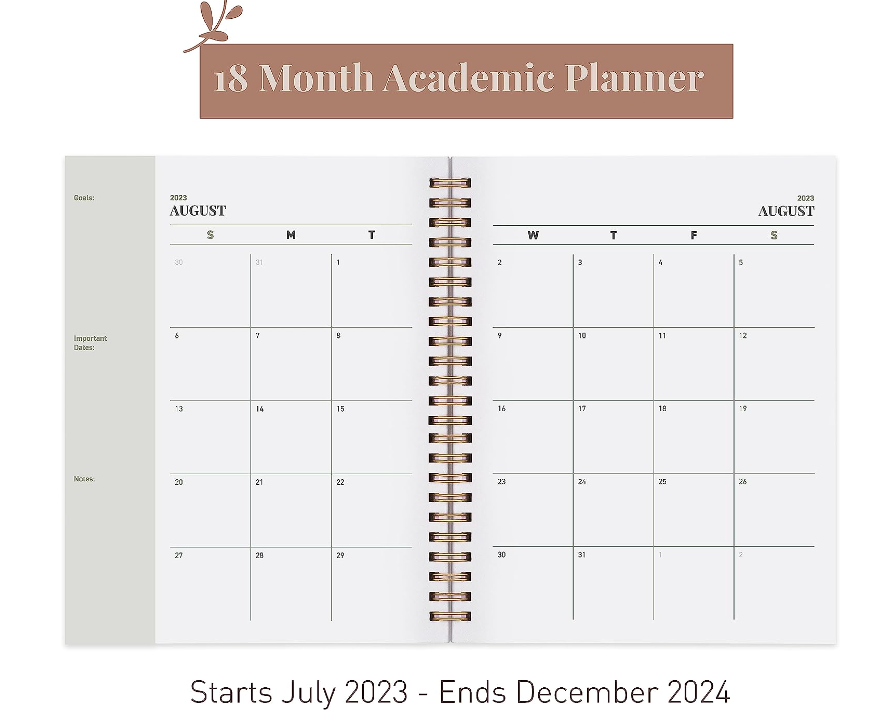 Price: $12.99
Size: 8 x 6 Inch

The Rileys 18-Month Academic Weekly Planner is a compact yet feature-rich option. Its 8 x 6-inch size makes it portable and convenient for on-the-go planning. The planner comes with a flexible cover and twin-wire binding, ensuring durability. It also includes dedicated notes pages, allowing you to jot down important reminders or creative ideas.
Why It's a Best-Seller:
What sets this planner apart is its 18-month format, providing extended planning capabilities. The additional notes pages are a thoughtful touch, making it a versatile choice for both personal and professional use.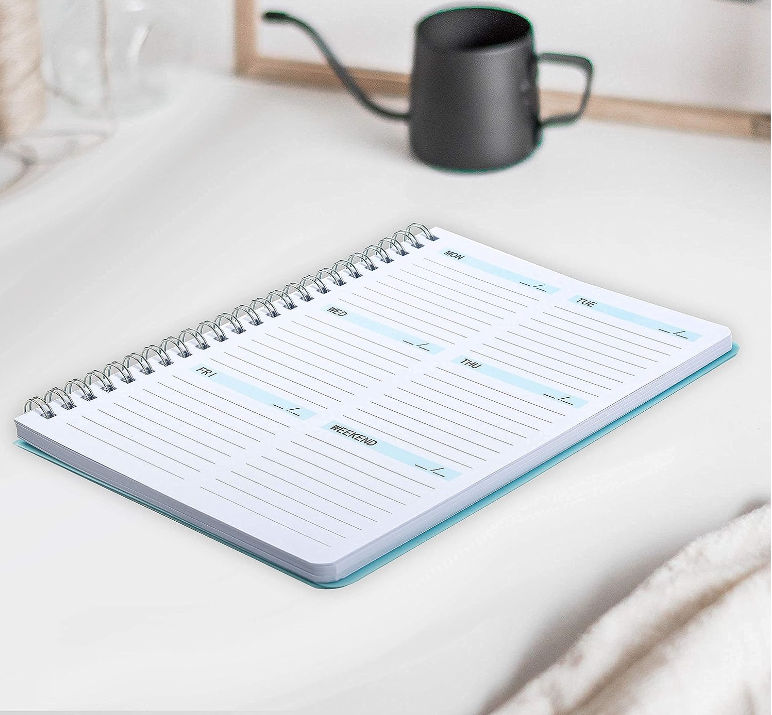 Looking for an iPad?

Price: $6.99
Size: A5 (5.7 x 8.0 inches)

The Undated Weekly Goals Notebook is perfect for those who prefer a more flexible planning system. This A5-sized planner comes with spiral binding, making it easy to flip through pages. Since it's undated, you can start using it at any time of the year without wasting pages.
Why It's a Best-Seller:
The undated format and affordable price point make this planner a hit among users who want maximum flexibility. At just $6.99, it's a budget-friendly option that doesn't skimp on quality.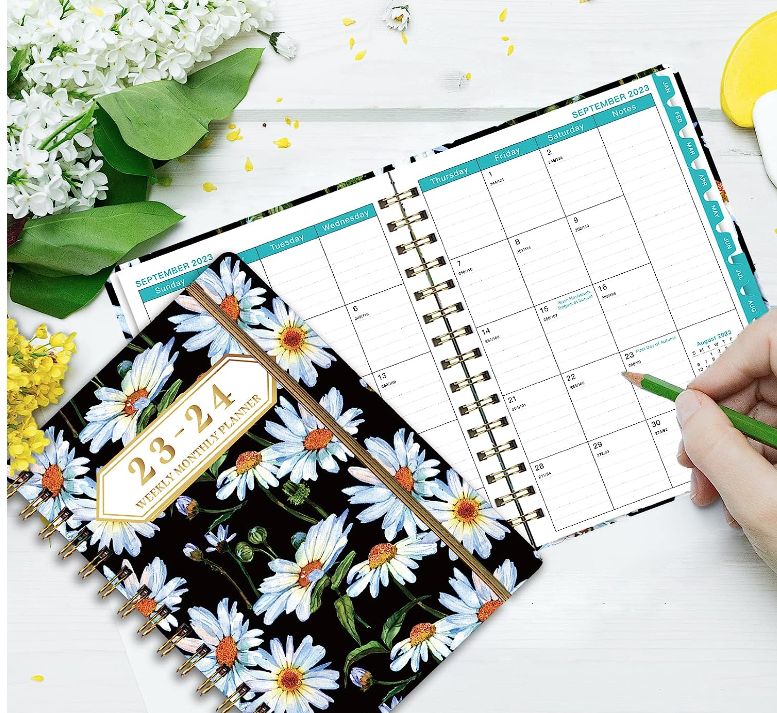 Price: $6.59
Size: 8.4″ X 6″

The Ymumuda Planner is a 12-month planner that runs from July 2023 to June 2024. It features a spiral binding and comes with stickers, an elastic closure, an inner pocket, and coated tabs. The floral design adds a touch of elegance, making it not just functional but also aesthetically pleasing.
Why It's a Best-Seller:
This planner offers a host of additional features like stickers and an inner pocket, all at an incredibly affordable price of $6.59. Its mid-size dimensions make it portable while still providing enough space for all your planning needs.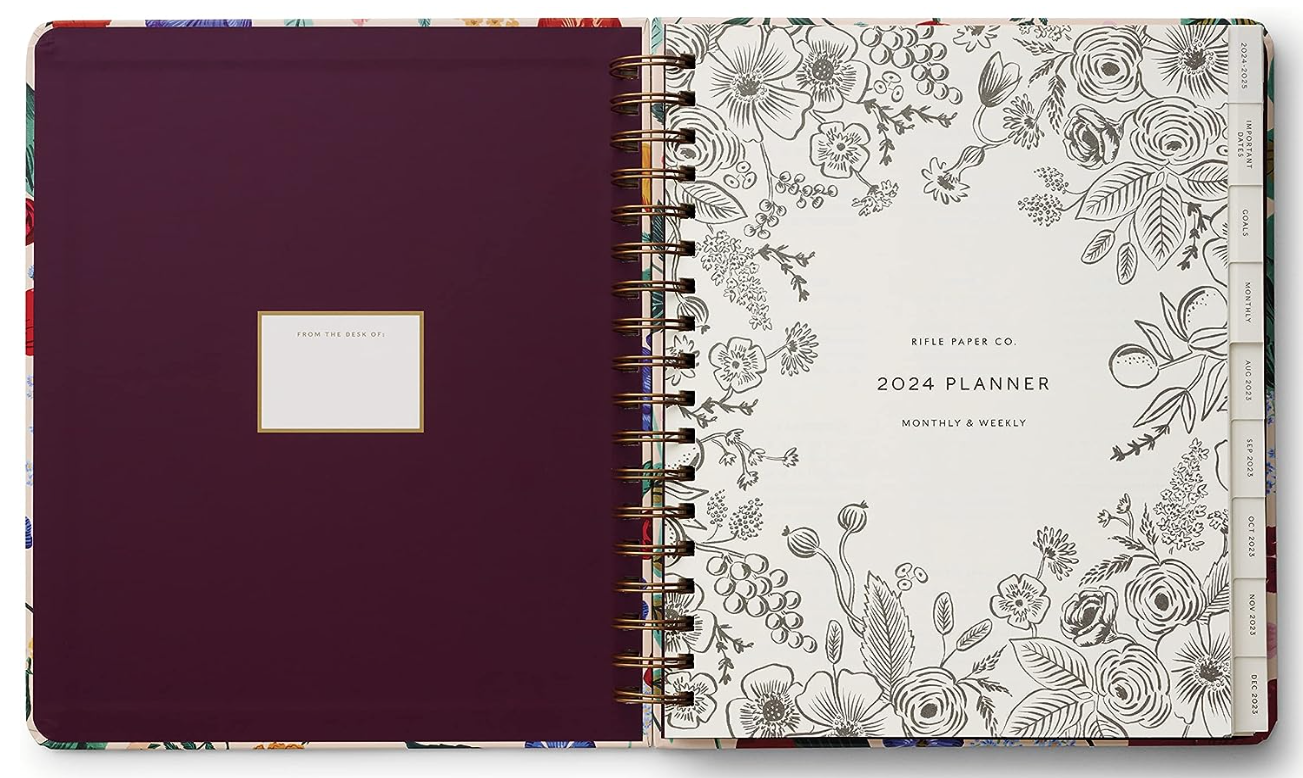 Price: $40.00
Size: 10″ x 8.5″

The RIFLE PAPER CO. Blossom Planner is a premium option for those who want to splurge a little. This 17-month hardcover planner comes with weekly and monthly pages, inspirational quotes, sticker sheets, and an illustrated pocket folder. The spiral binding allows for easy page-turning, and the 10 x 8.5-inch size offers plenty of space for detailed planning.
Why It's a Best-Seller:
This planner is a best-seller because of its luxurious features and design. The hardcover ensures durability, while the additional features like sticker sheets and inspirational quotes make planning a more enjoyable experience.
---
Choosing the right planner can make a world of difference in how organized and productive you feel. Whether you're a student, a professional, or someone looking to better manage their time, there's a planner on this list for you.