Disclosure: This site may include affiliate links, wherein i receive a small commission if you make a purchase using my link. you will not pay more if you use my affiliate links. it will not affect any of your purchases, it will greatly help me to run my blog through a small commission. all opinions are my own and i only endorse or link to products and services that i genuinely recommend.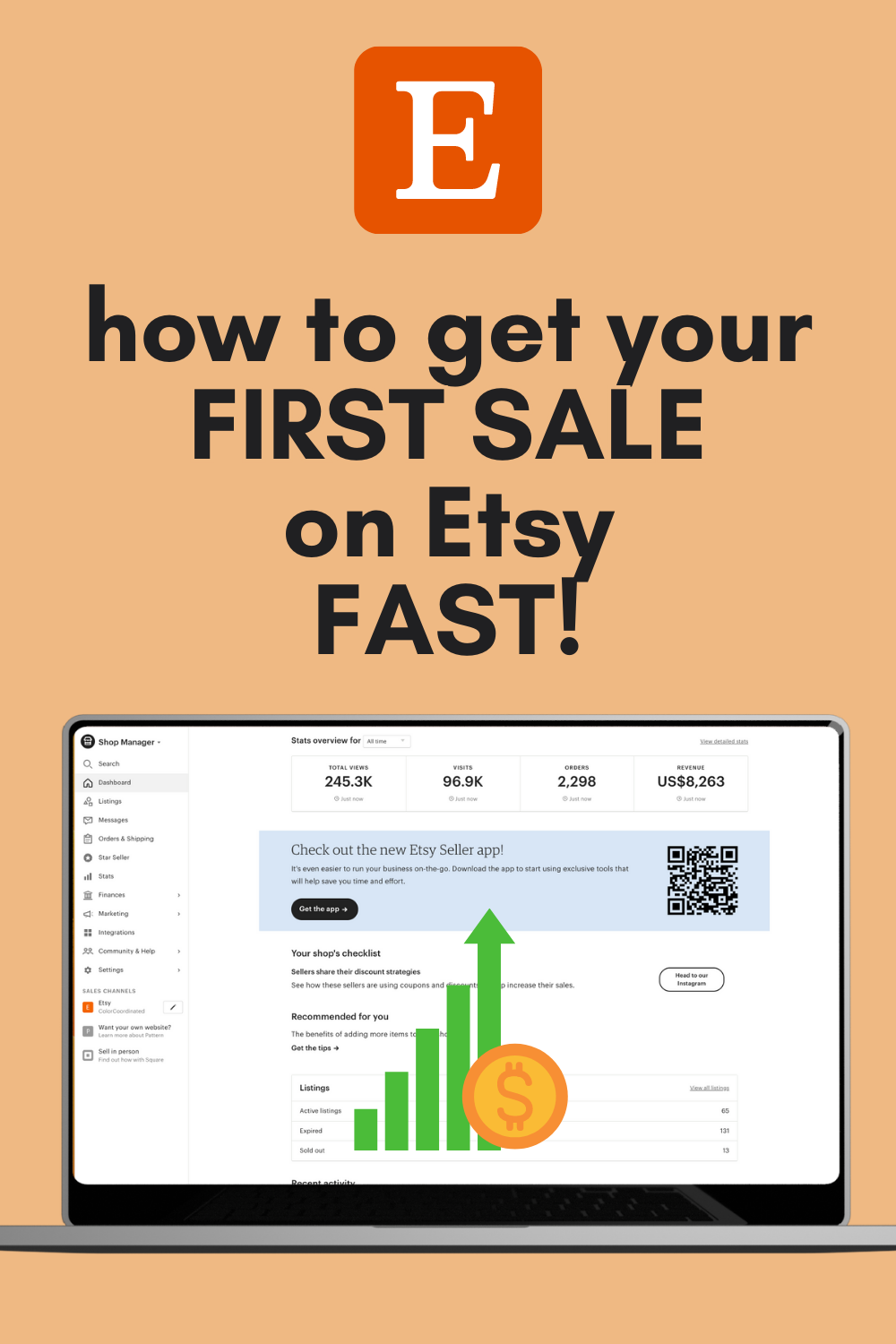 I recently started a new Etsy shop, and I have my FIRST MONTH UPDATE!
If you're looking to start your own shop and is researching on all the things or if you've started on already, but don't now how to get your first sale WITHIN the FIRST MONTH, I have some tips for you!

Watch my video below for tips on getting your first sale QUICK!
Ready to start your new shop?
Use my link to get 40 free listings!