Disclosure: This website is a participant in various affiliate programs, including the Amazon Services LLC Associates Program, an affiliate advertising program designed to provide a means for sites to earn advertising fees by advertising and linking to Amazon.com. As an Amazon Associate, we earn from qualifying purchases. We also participate in other affiliate programs and may earn commissions through purchases made through our links. Any opinions, reviews, recommendations, or endorsements expressed on this site are our own and are not influenced by any third-party products or services being promoted.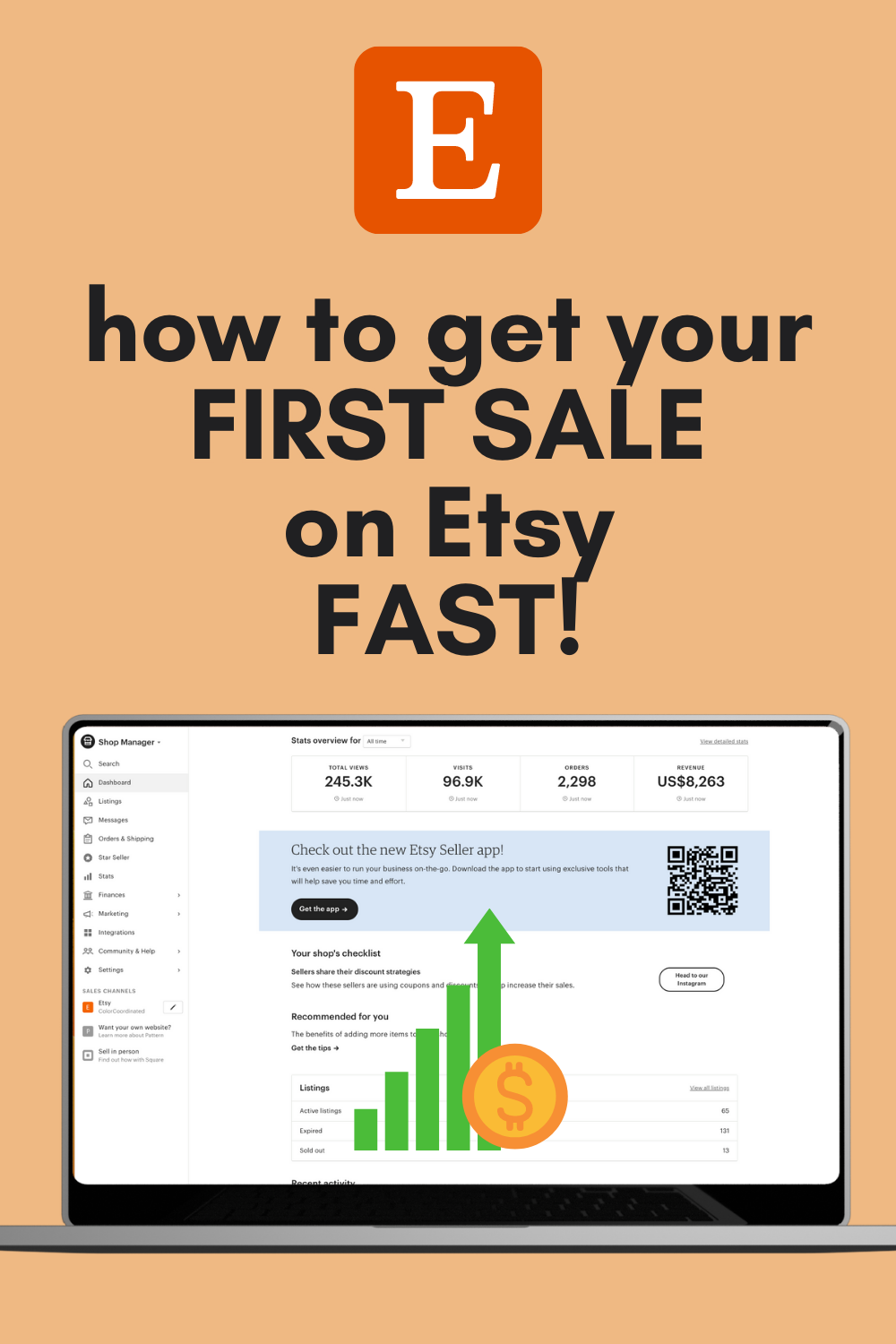 I recently started a new Etsy shop, and I have my FIRST MONTH UPDATE!
If you're looking to start your own shop and is researching on all the things or if you've started on already, but don't now how to get your first sale WITHIN the FIRST MONTH, I have some tips for you!

Watch my video below for tips on getting your first sale QUICK!
Watch the video
Ready to start your new shop?
Download our guide!