Disclosure: This site may include affiliate links, wherein i receive a small commission if you make a purchase using my link. you will not pay more if you use my affiliate links. it will not affect any of your purchases, it will greatly help me to run my blog through a small commission. all opinions are my own and i only endorse or link to products and services that i genuinely recommend.
Introducing the 2023 Undated Pink Digital Planner – the perfect solution for organizing your life in the new year!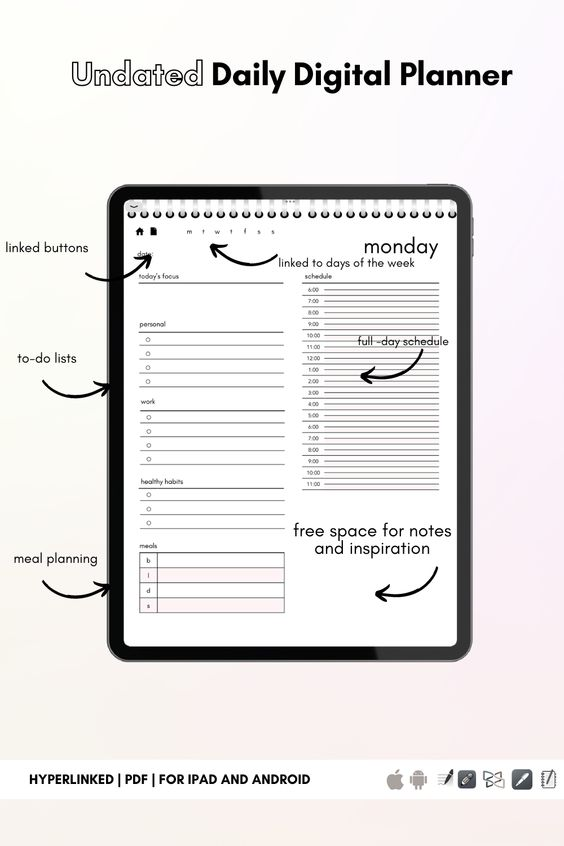 This lightweight digital planner is a must-have for anyone looking to stay on top of their schedule, tasks, and goals in 2023. The planner is undated, so you can start using it at any time, and it's easy to customize to fit your unique needs.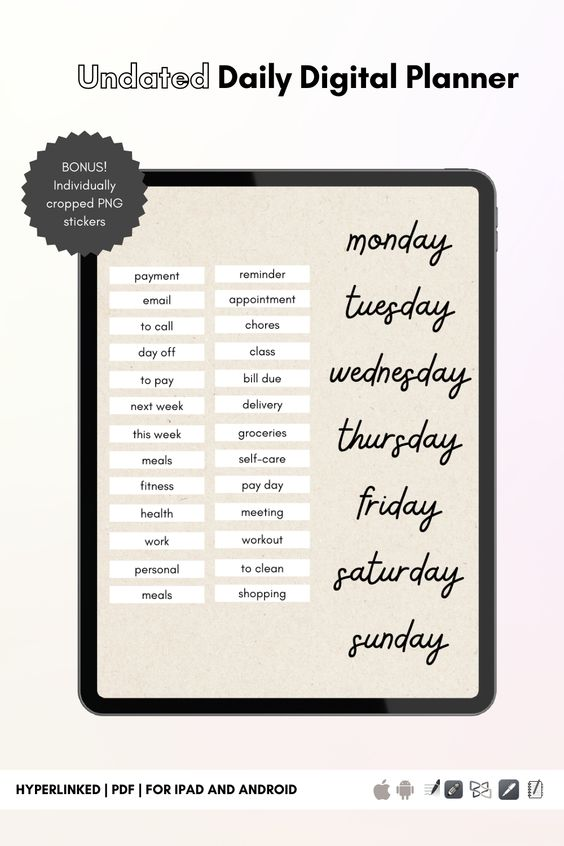 The planner features a sleek and stylish pink design, making it a great accessory for your digital device. It's compatible with all popular devices, such as smartphones, tablets, and laptops with the use of a PDF annotation app.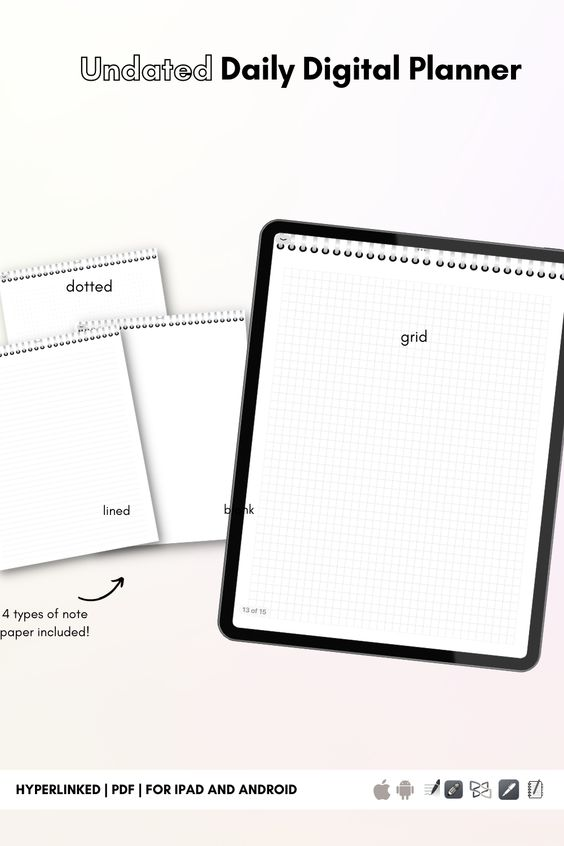 The planner includes a variety of helpful features, such as:
Linked days of the week
Task lists
meal planning
lots of space for notes and inspiration
Notesbook section
BONUS sticker set
With this digital planner, you'll be able to stay organized and on top of your schedule, no matter where you are. Whether you're at home or on the go, you'll have all the tools you need to stay on track in 2023.
One of the best things about this digital planner is that it's available on Etsy!
Don't wait, get your hands on the 2023 Undated Pink Digital Planner today and start taking control of your schedule in the new year!