Disclosure: This website is a participant in various affiliate programs, including the Amazon Services LLC Associates Program, an affiliate advertising program designed to provide a means for sites to earn advertising fees by advertising and linking to Amazon.com. As an Amazon Associate, we earn from qualifying purchases. We also participate in other affiliate programs and may earn commissions through purchases made through our links. Any opinions, reviews, recommendations, or endorsements expressed on this site are our own and are not influenced by any third-party products or services being promoted.

As we bid adieu to 2023 and eagerly await the dawn of 2024, it's the perfect time to jazz up our digital planners. And guess what? GoodNotes stickers are the trendiest way to do just that! Dive into this blog post as we explore the vibrant world of digital planner stickers and how they can make your New Year planning sessions both fun and efficient. Whether you're a seasoned GoodNotes user or just stepping into the realm of digital planning, we've got some sparkling tips and tricks to make 2024 your most organized year yet! Let's get started, shall we?
What's covered in this post
Fresh Start Digital Stickers for GoodNotes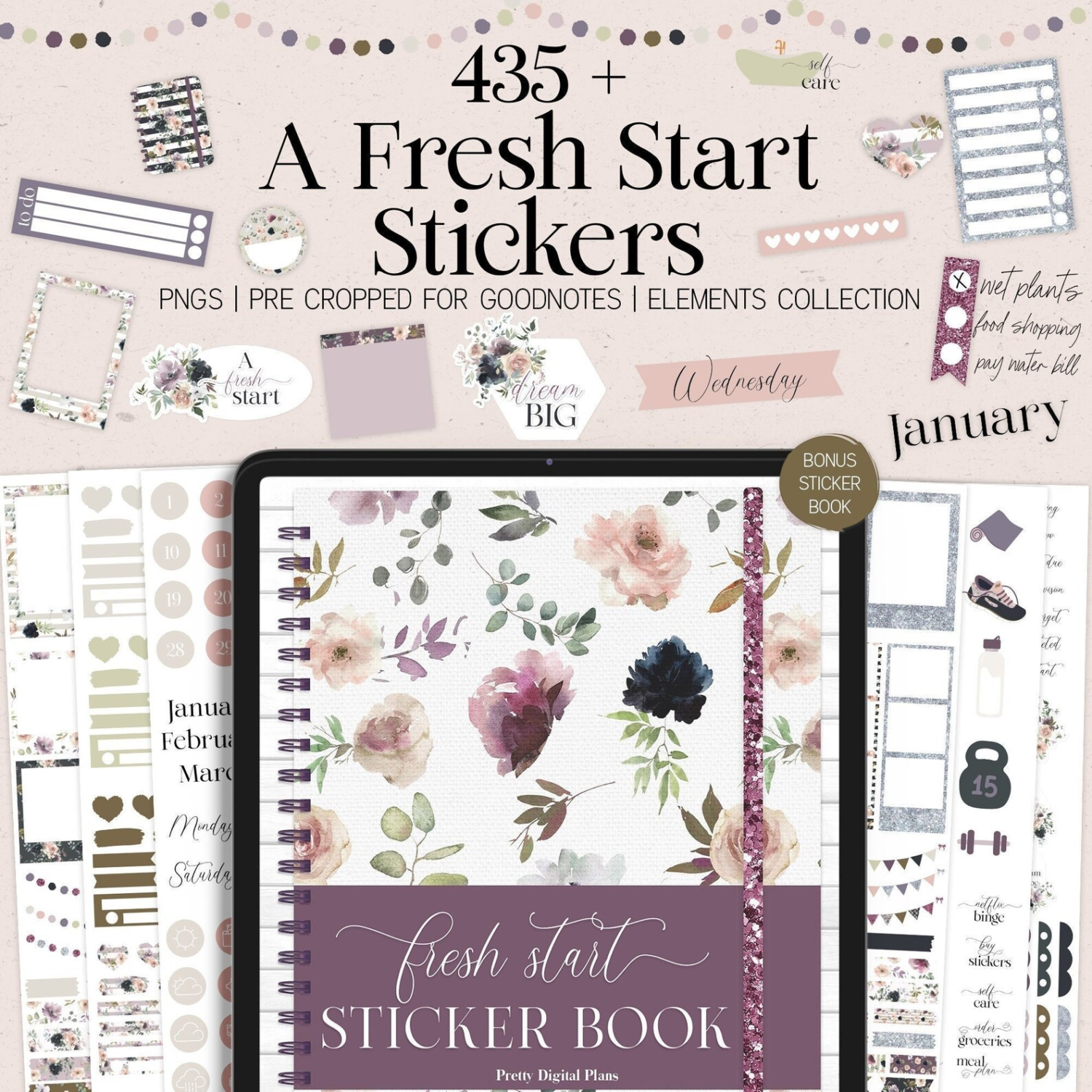 These digital stickers are designed for GoodNotes and feature a fresh start theme, perfect for the new year. The set includes various stickers with motivational quotes, symbols, and illustrations that can be used to decorate your digital planner or journal.
January Digital Stickers for New Year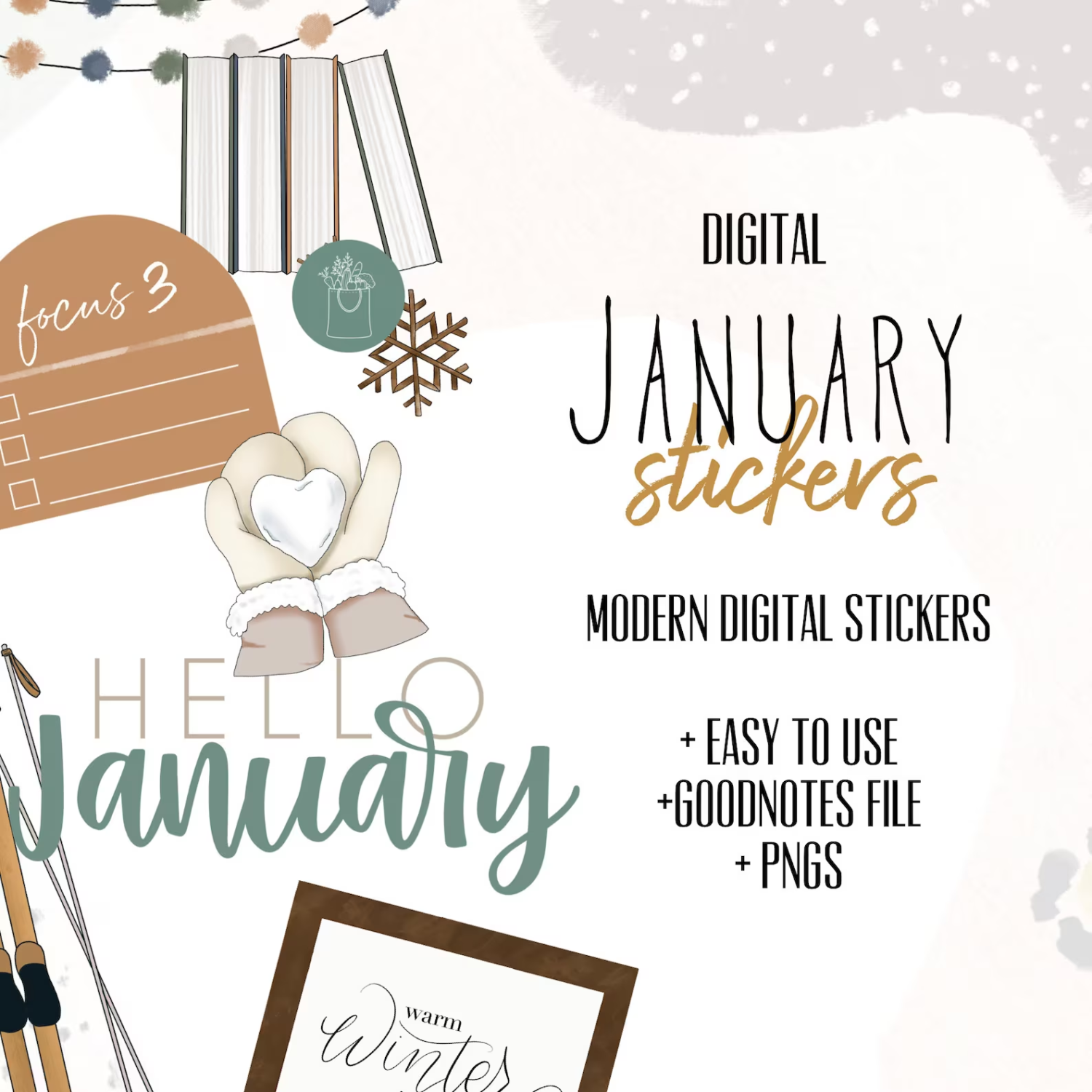 This set of digital stickers is themed around January and the New Year. It features various designs and illustrations that can be used to decorate your digital planner or journal in GoodNotes or other apps.
Looking for an iPad?

January Digital Planner Stickers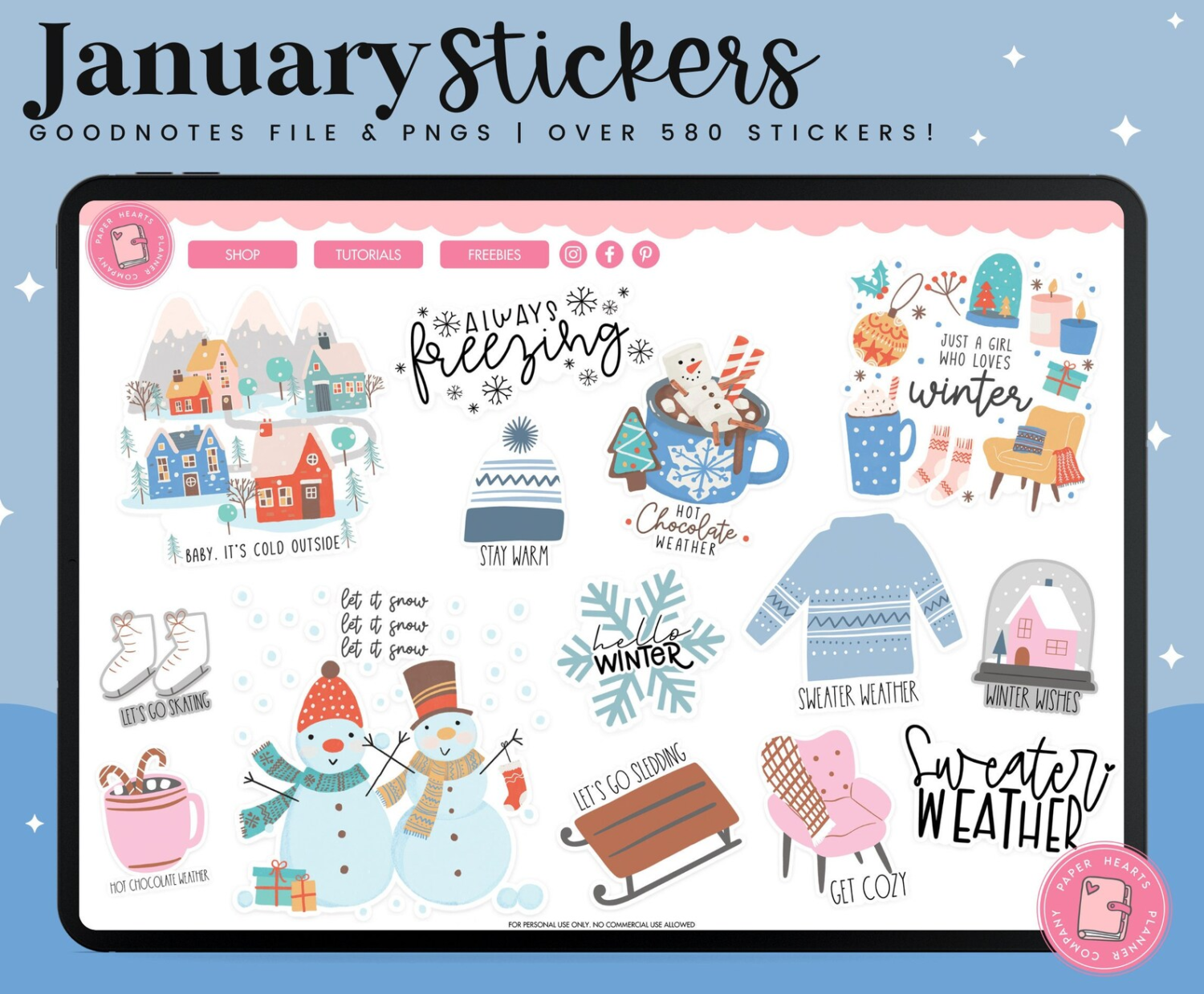 This digital sticker pack is designed for January and includes various stickers to help you plan and organize your month. The set features a range of designs, including days of the week, numbers, and other decorative elements.
Hygge Digital Planner Stickers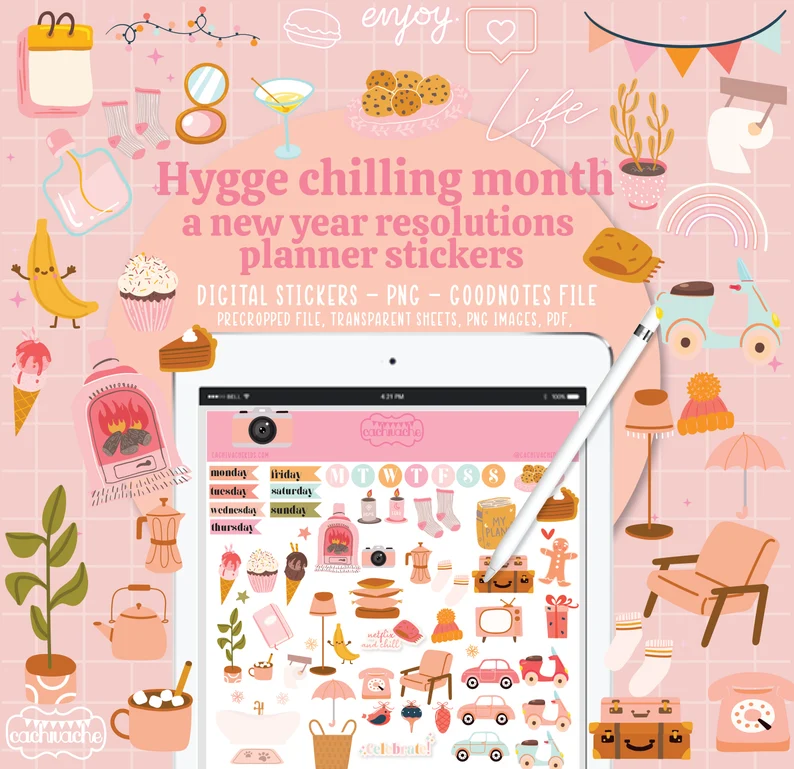 Embrace the hygge lifestyle with this set of digital stickers for 2023. The pack includes a variety of stickers designed for relaxation and enjoyment, perfect for digital planning in GoodNotes. It features new year's resolution charts, everyday stickers, and more, all in a cozy hygge theme.
New Year's Eve Stickers for Digital GoodNotes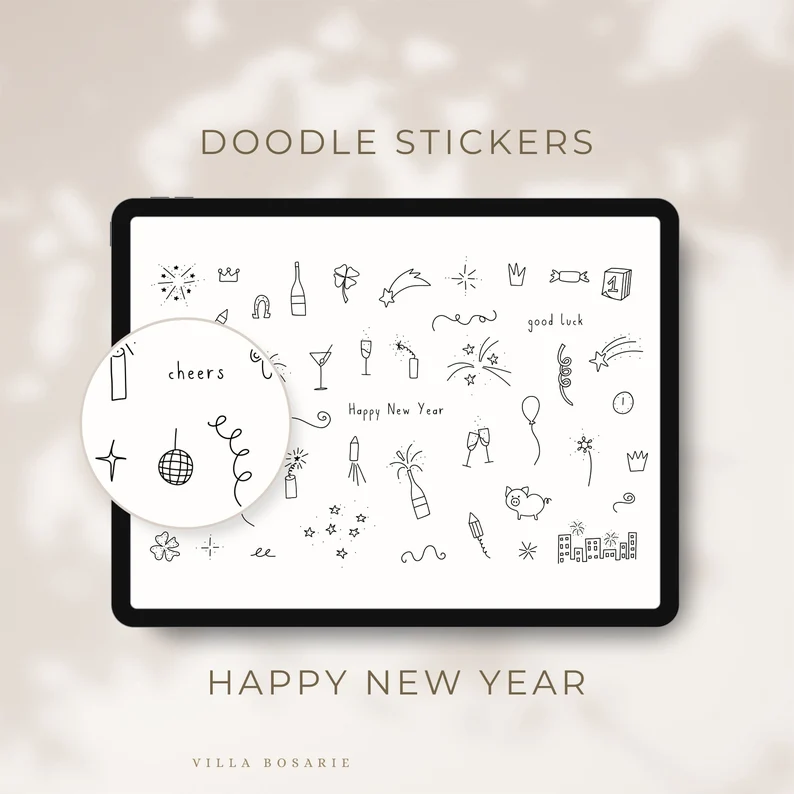 Celebrate the end of the year with this digital sticker pack designed for New Year's Eve. The stickers feature modern line drawings and cute doodles, perfect for adding a festive touch to your digital planner in GoodNotes or other apps. The set includes various designs, such as fireworks, party symbols, and celebratory phrases.
Start digital planning with this FREEBIE