Disclosure: This website is a participant in various affiliate programs, including the Amazon Services LLC Associates Program, an affiliate advertising program designed to provide a means for sites to earn advertising fees by advertising and linking to Amazon.com. As an Amazon Associate, we earn from qualifying purchases. We also participate in other affiliate programs and may earn commissions through purchases made through our links. Any opinions, reviews, recommendations, or endorsements expressed on this site are our own and are not influenced by any third-party products or services being promoted.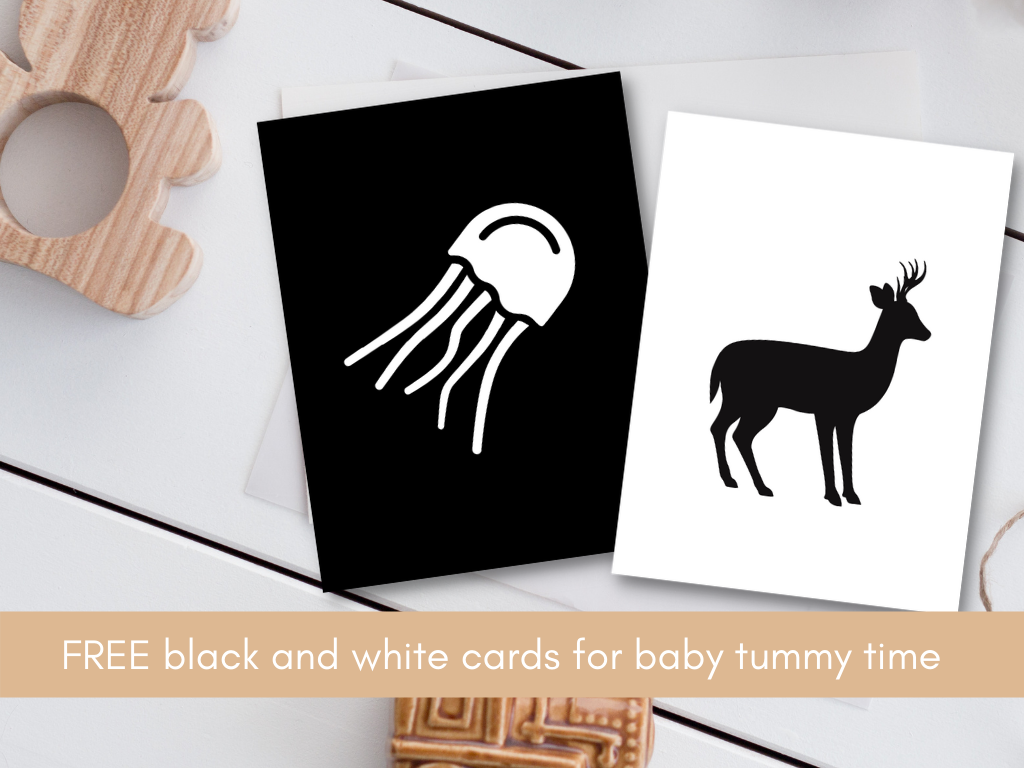 Tummy time is an important part of a baby's daily routine. It helps them strengthen their neck muscle and get some exercise between naps!
Download these cute black and white contrast cards to entertain your baby during tummy time!
How to use
Download the files below
Print files on cardstock paper
Cut the page in half
Fold between the image, and use it to stand up the cards!