Disclosure: This website is a participant in various affiliate programs, including the Amazon Services LLC Associates Program, an affiliate advertising program designed to provide a means for sites to earn advertising fees by advertising and linking to Amazon.com. As an Amazon Associate, we earn from qualifying purchases. We also participate in other affiliate programs and may earn commissions through purchases made through our links. Any opinions, reviews, recommendations, or endorsements expressed on this site are our own and are not influenced by any third-party products or services being promoted.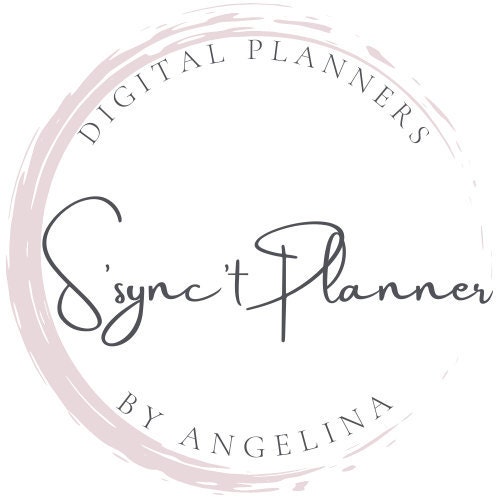 What's covered in this post
What's the story behind your shop?
S'sync't Planners (pronounced Su-Synct) was created out of a need for a "Values Based" Planner. So much of our time can easily be spent on things that are not in alignment with our values, and as the months and years fly by, we can take for granted the planning and control we have in our lives. How does S'sycn't Planners address this? With the Values page, Vision Board Page, and Habit Trackers. You will have a reminder of your values, and with the click of a button, you will see your vision board, every day. These are reminders of your big Whys, goals, and aspirations. These are reminders to help you focus more on what matters most to you. If you are an entrepreneur, a professional, or a person looking to improve their lives, then S'sync't Planners are right for you.
Where can we find your shop?
Looking for an iPad?

What kind of items do you sell in your shop?
Digital Products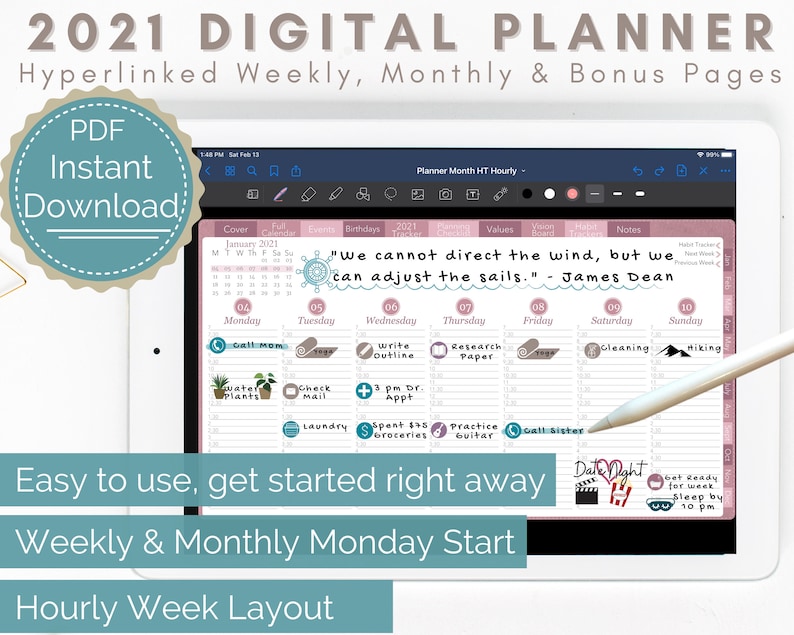 What is the inspiration behind your designs?
The designs are intuitive and easy to use. They are functional and come in a variety of colors schemes.
What is your bestseller?
The Grey Weekly 2021 Digital Planner, with Monthly Habit Tracker and a built in Meal Planner.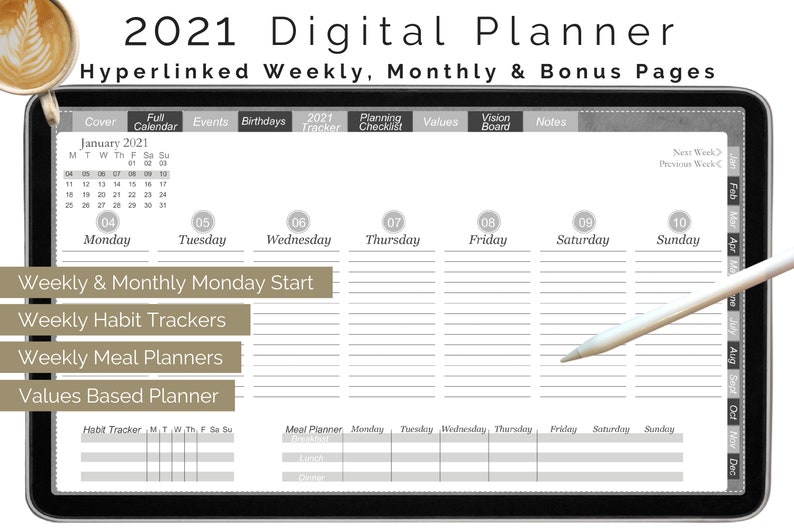 What is your favourite planning/journaling tip?
Using shortcuts really saves you time. This can be creating an "ideal week" and copying & pasting (bonus tip if you use keyboard short cuts like Ctrl + C or Ctrl + V) it for easy planning of recurring events. This is great if you like saving time and have recurring events.
Do you have a coupon code for our readers to try your product?
Discount code for 20% off everything in the shop: YOUROCK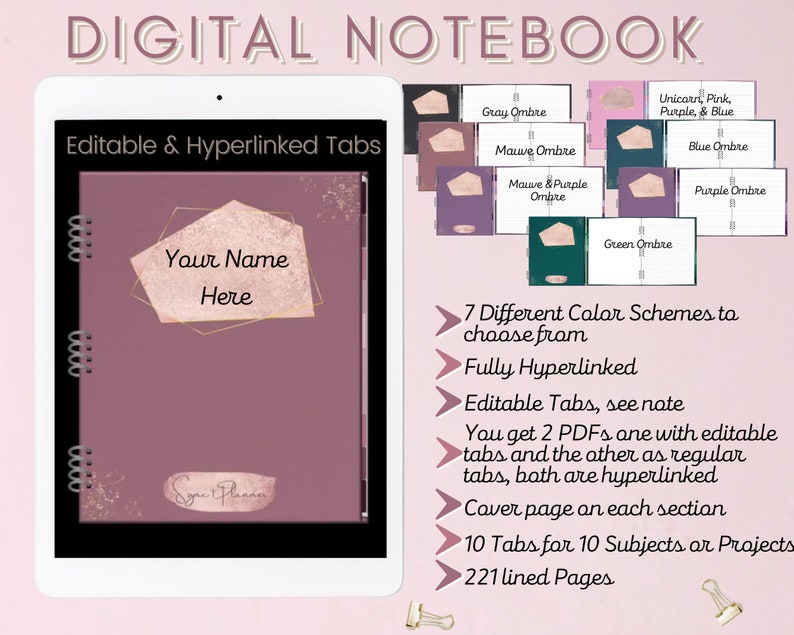 Do you offer freebies for our readers to try?
Yes, free 20 page digital planner for you to try, undated and has bonus pages. http://www.ssynctplanner.com/freebies
Find them on social!
---
✨ See our curated Etsy lists! ✨
🎬 Watch our latest video!
✨ Subscribe for more videos and templates!
Disclosure:
This site may include affiliate links, wherein i receive a small commission if you make a purchase using my link. you will not pay more if you use my affiliate links. it will not affect any of your purchases, it will greatly help me to run my blog through a small commission. all opinions are my own and i only endorse or link to products and services that i genuinely recommend.